How Often Should I Have My Drapes Dry Cleaned?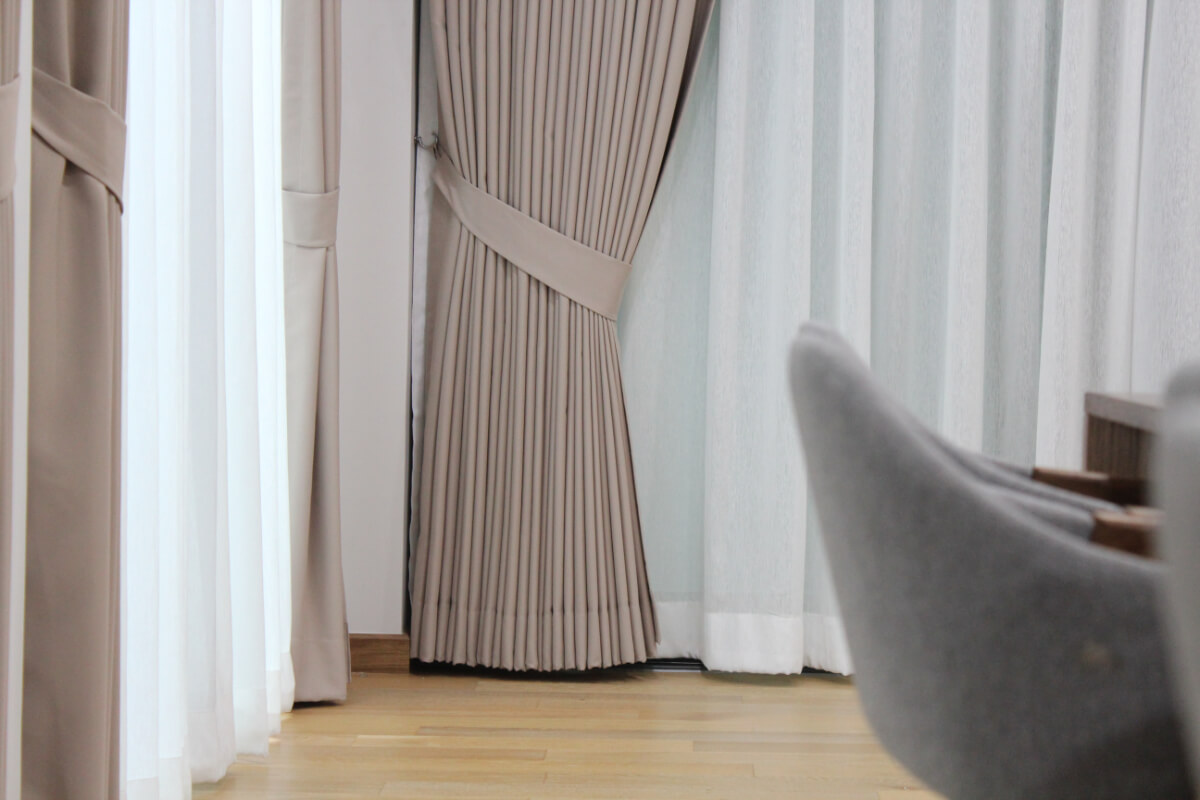 For most of us, we dress our windows when we move into our residence. Years pass, and perhaps we notice that our family members have developed allergies. Or, that when light filters into a room, that the air is thick with particles of dust. Maybe you've detected a musty odor throughout your premises at certain times of the day. Then comes the moment that you take a hard look at the custom draperies you had made a decade ago in vivid chartreuse, and realize they have since faded to a celery green. What to do to remediate these situations? Routine drapery cleaning by Cameo by Copeland Cleaners professionals is the solution. There's no need to Google, 'drapery cleaning near me'. Just follow the advice of your friends and associates and contact our team.
To address the title of this posting, just how often should you have your draperies dry cleaned? As often as necessary, based on these factors:
What type of fabric are the draperies made of?
Open weave woven draperies and those with a nap such as velveteen or velvet attract and retain dust like a magnet. Back in the 19th century, servants and homeowners routinely removed their drapes, strung them up on clotheslines in their backyards, and used a specially designed tool made from bent bamboo to beat the dust out of the fibers. Today, all you have to do is give Cameo by Copeland Cleaners a call. If you live in the New York TriState we can dispatch one of our trucks to pick up your draperies as part of our drapery cleaning services. Or we can come to your home and treat your draperies and other home furnishings as part of routine maintenance to ensure longer wear.
Location in your home
Sun fade is the enemy of drapery material. Depending on the location of your windows, some fabrics may fade more quickly than others. Did you know? Dust can reflect and actually magnify the sun's rays, resulting in faster fabric fade. To avoid this and to extend the service life of your investment, plan to have routine drapery cleaning by Cameo by Copeland Cleaners!  Also, draperies act as filters. This means that draperies covering windows that are located near kitchens and, yes, bathrooms, are far more likely to absorb and retain unpleasant odors. For draperies in these locations, we recommend drapery cleaning three to five times each year.
Here's a quick summary:
To avoid sun fade: Unless you reside in the Sun Belt, California, or Florida, have Cameo by Copeland Cleaners service your draperies every three to five years. Live in a sunny climate? Then, once a year, be sure to have our drapery cleaning service to keep your window coverings bright.
If you live in a dusty environment: our professionals will be glad to come to your premises 3–5 times annually, to remove odors, dust, dirt, and allergens so your family can breathe easier! If allergies are not an issue, arrange to have your draperies maintained once a year.
To extend the service life of your custom draperies: Arrange for drapery cleaning by Cameo by Copeland Cleaners at least once a year.
Remember, when your window coverings need servicing, skip searching online for 'drapery cleaning near me'. Remember to call Cameo by Copeland Cleaners. For generations, we've been the dry cleaners of choice for Manhattan and Long Island's most discriminating residents! We invite you to join them!