Spring Cleaning: Benefits of Linen Cleaning Services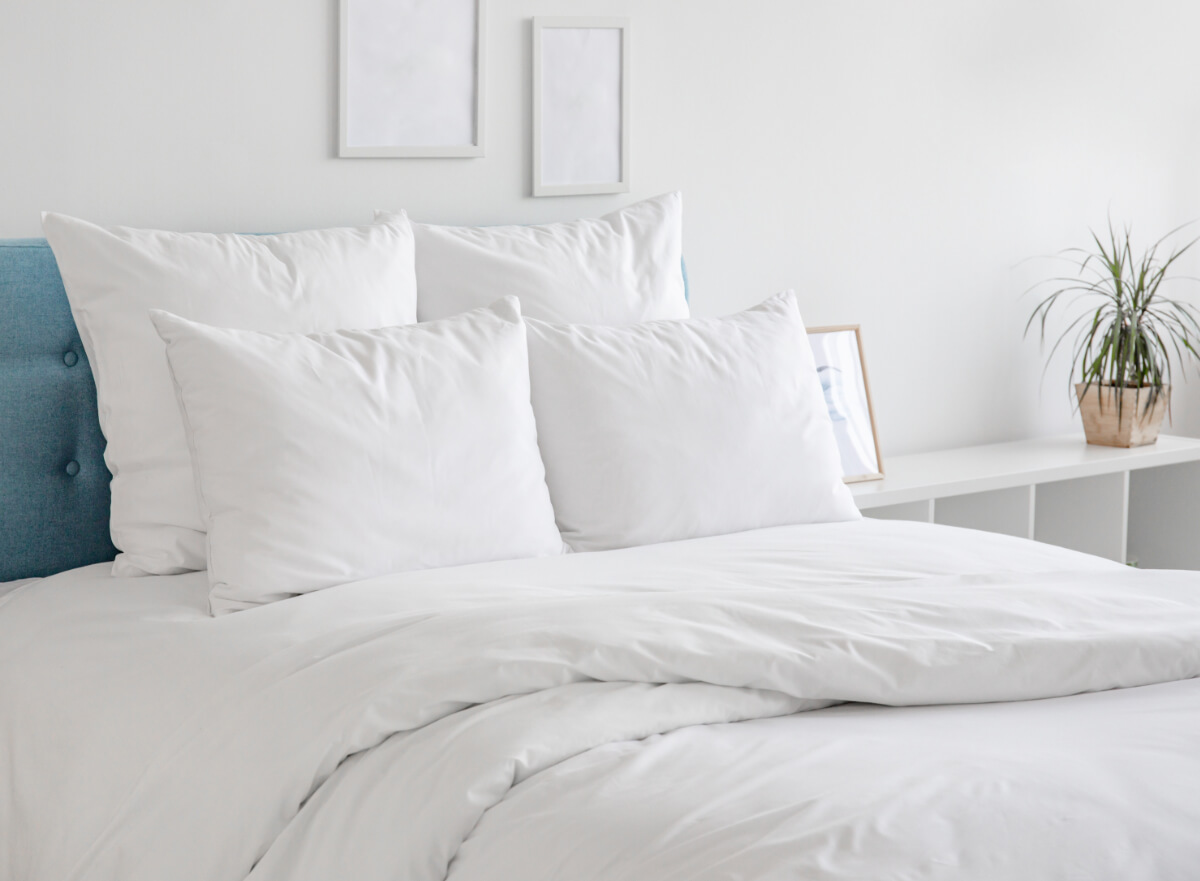 It is such a pleasure to sink down into freshly laundered bed linens. Whether yours are long stapled Egyptian cotton with a high thread count, your children's sheets that have been emblazoned with their favorite superhero or Disney princess, or woven from the finest silk satin, your bedding can represent a sizable investment. The same is true for your table linens. Once in daily use, tablecloths, in today's busy households, will grace your fruitwood dining set perhaps once a week at Sunday dinner. Or, if these are family heirlooms, they'll be in storage for most of the year and only brought out for holiday and birthday celebrations. As you make your list of items to be included in your Spring Cleaning regimen, consider the benefits of Cameo by Copeland Cleaner's linen cleaning services. Yes, the same establishment that keeps your working wardrobe in top condition, will also carefully maintain these household items to ensure that your bed and table linens provide your family with a long service life. Forget about searching online for 'linen cleaning services near me'. We've been here for your family all along. Just give Cameo by Copeland Cleaners a call.
As part of our renowned linen cleaning services, we will be glad to dispatch our truck to pick up your family's bedding and table linens. Our experts will examine each piece, note any stains that may need to be removed, and determine the best cleaning option to protect the fibers. Cameo by Copeland Cleaners will also ask if you wish your bedding items to be individually boxed or hung, depending on how you wish to store them. As for your tablecloths and napkins, or even an exquisite set of embroidered place mats, our experts know that great table linens make an impact and can set the tone for any gathering. With our considerate and careful cleaning treatments, these table dressings can last through several lifetimes as cherished family heirlooms. We'll return your table linens in perfect and pristine condition to make their appearance at your next event. You can be sure that whether you entrust Cameo by Copeland Cleaners with your bedding or just your table linens, our linen cleaning department will return your belongings looking and smelling as crisp as they did the day you purchased them.
There is truly nothing like the appearance, scent, and luxurious hand of freshly laundered and pressed bed and table linens. Since 1934 the most discriminating families in the New York TriState have entrusted their linens to Cameo by Copeland Cleaners. We respect that your bed linens represent a sizable expenditure and that your table linens may also have been handed down for generations. When only the finest linen cleaning service will do, you have only to drop off your linens at our premises, or call to arrange a pickup. With so many other activities you and your family can enjoy this Spring, make a point to start a new tradition. Forgo Googling for  'linen cleaning services near me' and allow Cameo by Copeland Cleaners to care for the linens in your home. Our quality of care and professional attention to the smallest detail ensures that your costly bedding and priceless heirloom tablecloths will serve your family well into the future. Call today!