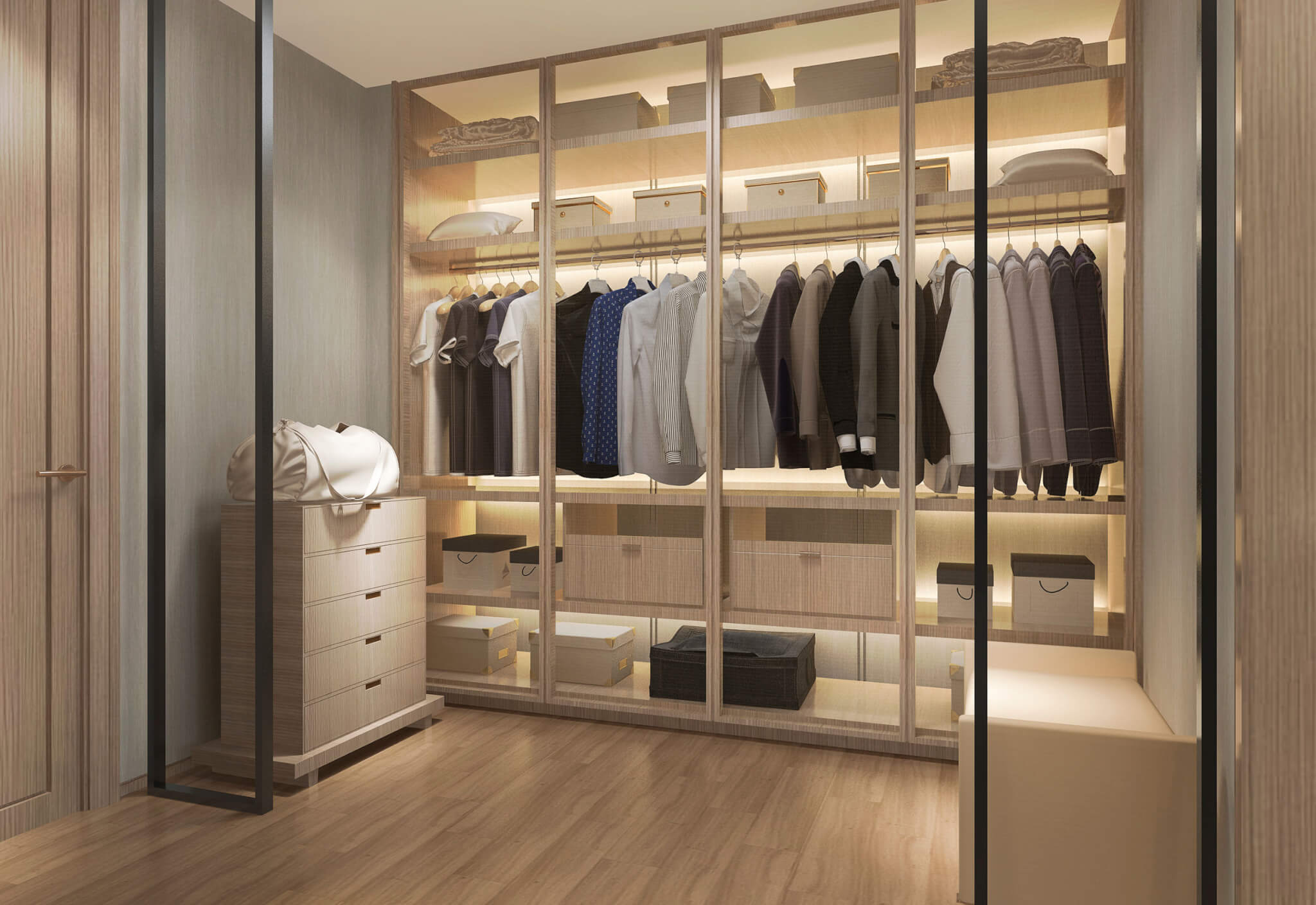 Storage
Among the most popular services that Cameo by Copeland Cleaners provides is our luxury clothing storage option. That is because few of us have an expansive walk-in, or simply prefer to use our existing closet space to house our current season wardrobes.
Copeland's clothing storage service keeps your closet from becoming cluttered and overcrowded. As the seasons and styles change, our storage option is also a great way for keeping your closets both clean and organized. Your large winter coats will no longer edge out the delicate cocktail dresses used each summer, and your summer suits can be stored to stand out season after season. You can even subsection your remaining closet space to accommodate your working wardrobe, athletic, or your athleisure wear.
At your request, as part of our luxury clothing storage service, Cameo by Copeland Cleaners can come to your home, help you to itemize all the garments you wish to store, then deliver them to our climate-controlled storage facility. You can store them until the next season or access them whenever you need them. When you're ready to bring your clothes out of storage, we'll return them straight to your closet, clean and fresh as new.
While your luxury clothing is in storage with us, we can also attend to any alteration, dry cleaning, or repairs any of your designer labels may require. You can trust your most cherished wardrobe items to our care. We use only environmentally safe GreenEarth® dry cleaning processes which will also extend the lifespan of your garments, while returning them to 'like new' condition.
Throughout the Tri-State, thousands of our customers rely on Copeland's professional dry cleaning, alterations, restoration, and clothing storage services. If you live outside the area, no problem! You can send us your items you wish to be stored, and we will return them to you without charge. For all your dry cleaning and clothing storage requirements, turn to Cameo by Copeland Cleaners, serving our clients and serving them well for over 80 years!