Alterations & Repairs
You've carefully collected garments over the years to curate your style and wardrobe. Your attention to detail and dedication to finding your perfect pieces haven't gone unnoticed. A closet full of gorgeous, expensive, and irreplaceable clothing items demands the highest level of care.
We're committed to providing elevated repair and alteration services to our distinguished clients with wardrobes that contain priceless pieces. We're known for offering the best alterations NYC has ever seen. Rather than tediously searching for "alteration and clothing repair near me" or "alteration stores near me" — bring your garments to the alteration masters that you know you can trust.
At Cameo by Copeland Cleaners, we have a deep appreciation and understanding of fine, luxury clothing. These principles are held in high regard among our staff, and that factor into every cleaning and clothing care task we take on. We're proud to offer garment services beyond the scope of traditional dry cleaners.
Our team has decades of experience specializing in alteration and repair services. In these years of hard work, we've honed our skills and are always eager to offer top-quality repair and alteration options to our well-deserving clients. Whether you're needing coat alterations, suit alterations, or dress alterations, you know Cameo by Copeland Cleaners is a name you can trust for alterations in NYC and Long Island.
When you find an article of clothing that just speaks to you, it's understandable that you wouldn't want to pass it up. Even if the piece isn't a perfect fit size-wise, this doesn't mean you have to part ways with it. Our team of Long Island and NYC alteration experts can enhance your current wardrobe and transform your clothing into pieces that feel as if they were originally custom-made just for you.
By having your clothing professionally altered, you're not only increasing its versatility but you're also extending its life span. While others may feel the need to toss older clothing items because of a size discrepancy or minor tearing, you know better. You have a team of high-quality dry cleaning and alterations specialists on your side to help save your clothing.
We're more than just a dry cleaner or alteration shop – we're a direct and essential resource for maintaining fine, luxury clothing. At Cameo by Copeland Cleaners, every alteration and repair project we take on receives a masterful level of care and precision. People from Long Island to NYC can benefit from our unparalleled clothing care services.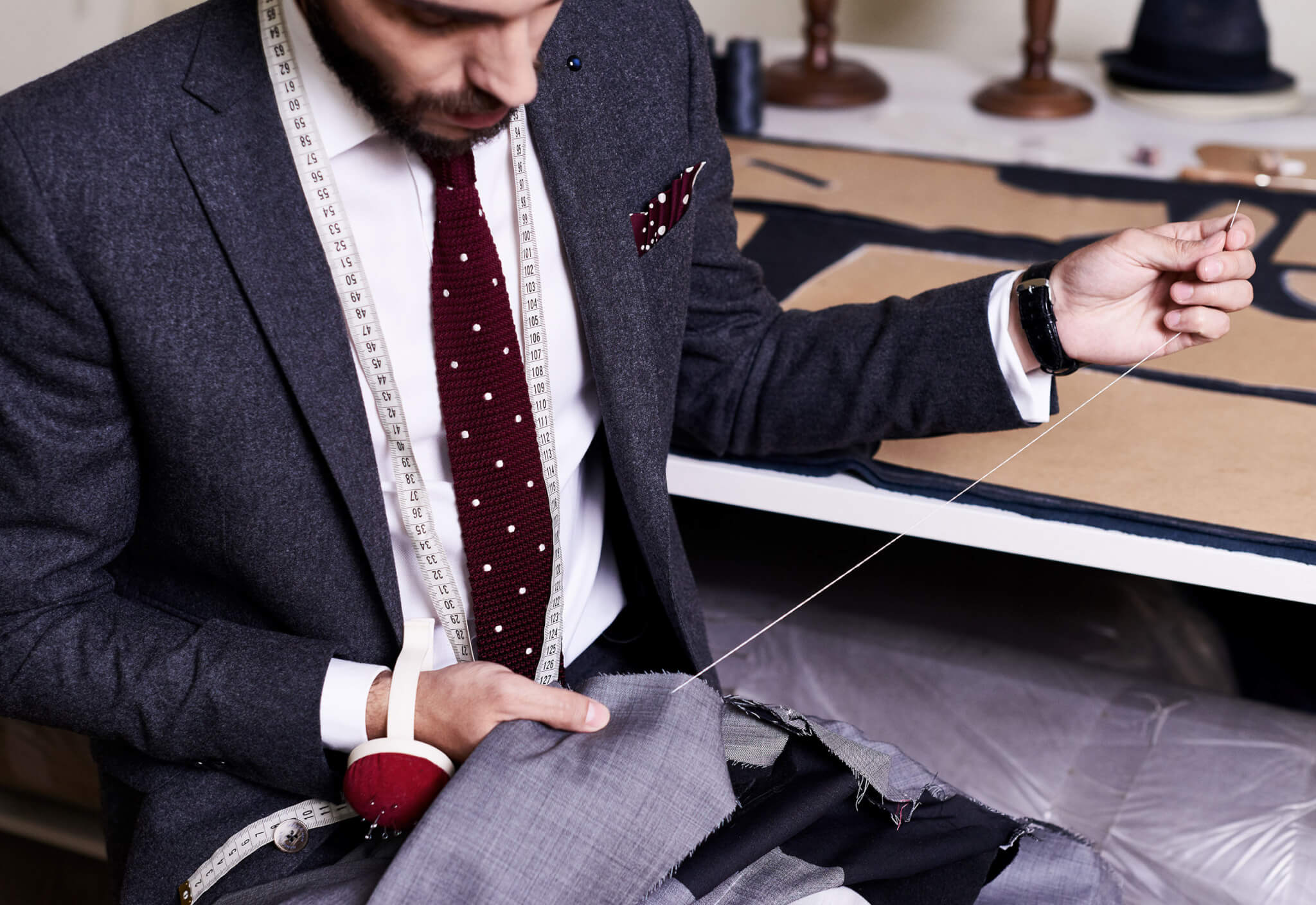 Weaving
Whether your one-of-a-kind, vintage clothing pieces are purchased or passed down as family heirlooms, their sentimental value is undeniable. This is why simple damage or the unavoidable wear and tear of daily life shouldn't be at the detriment of your irreplaceable clothing items.
Before you decide to toss your worn or torn garments, consider the repair specialists at Cameo by Copeland Cleaners. For repair services in the NYC area, our team is the one you trust. Our repair specialists have decades of experience working with unique repair techniques like weaving.
The process of weaving for clothing repair is not commonly practiced by other alteration shops. Our repair specialists are so expertly trained in these processes that they are able to complete repairs that appear seamless.
Invisible mending, or invisible reweaving, requires a level of expertise and a special touch. This is what we do best. We're able to approach any repair project —whether it's a case of improperly stored vintage clothing or a snagged piece of delicate knitwear — and we create expert repairs that are undetectable.
Restoring priceless pieces to their original, pristine condition is our passion. Handwoven repair is an art that has been lost by many in our modern world, but our team has worked hard for decades to master it. Whether it's denim, wool, mohair, or cashmere, we can complete a thread-by-thread, hand-woven invisible mending that restores your clothing to its former glory.