Green Dry Cleaning for Wedding Dresses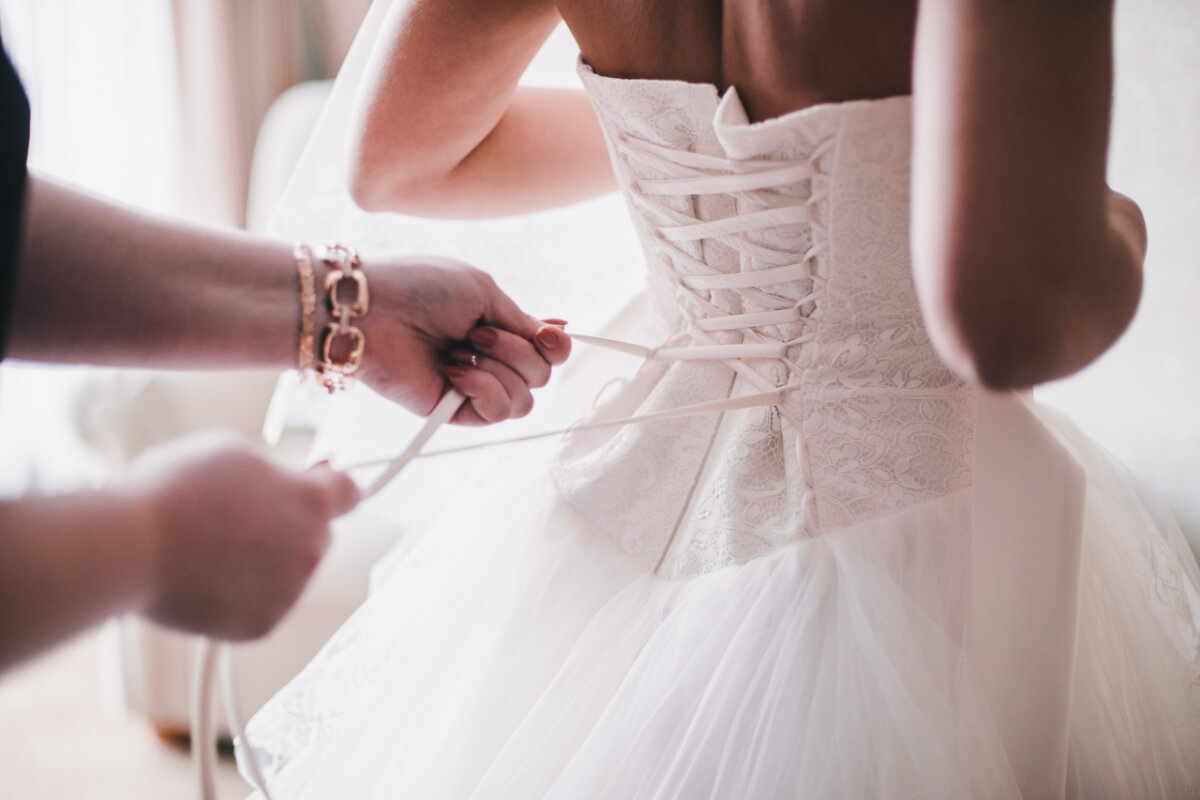 More and more brides are revisiting their wedding day at select anniversaries. As their lives together progress, many couples don their bridal finery, the gown, and yes, even the tuxedo. This is the way that many couples now celebrate their enduring union by renewing their vows to mark their special day. Still, other brides store their gowns with care in the hope that their daughters will one day walk down the aisle wearing an heirloom wedding gown. To keep the gown itself, arguably the star of the proceedings, looking as fresh and new as the day it was first worn, many brides turn to Cameo by Copeland Cleaners. From coast to coast we are known for offering the finest wedding dress dry cleaning services available anywhere!
In recent years green cleaning has become popular and is here to stay. At Cameo by Copeland Cleaners our wedding dress dry cleaning experts recommend our GreenEarth processes, especially for delicate fabrics and beading. Whether your gown is made from natural fibers or a blend, fashioned with lace inserts, beading, or even sequins and palettes, our GreenEarth dry cleaning will help to clean and preserve the garment for future use. The dress itself is not the only consideration for our team. GreenEarth is gentle on even the most delicate skin as well. It is made from silicone which is extremely lightweight and features a low surface tension.
What this means to you and your wedding gown is that water will bead up on the fabric. It will penetrate and lubricate away dirt and even sweat particles without damaging delicate fabrics and embellishments. Best of all, silicone rinses clean away without abrading fibers, shrinking wovens, removing dye, or negatively impacting beadwork or lace. Additional benefits to our GreenEarth wedding dress dry cleaning process are that there is no lingering chemical odor. Another important aspect of GreenEarth cleaning is that it is highly effective in killing any viruses and microbes on the bridal fabric.
However, the best reason to consider Cameo by Copeland Cleaners GreenEarth wedding dress dry cleaning is that it is kind to the environment. That makes the GreenEarth process a win-win for all concerned. Your bridal finery will be immaculate and ready for its next wearing, or for our wedding dress preservation services.
If you would like to learn more about GreenEarth or how to send your bridal gown to our premises, we invite you to contact us.