Stain Removal Tips from Professional Dry Cleaners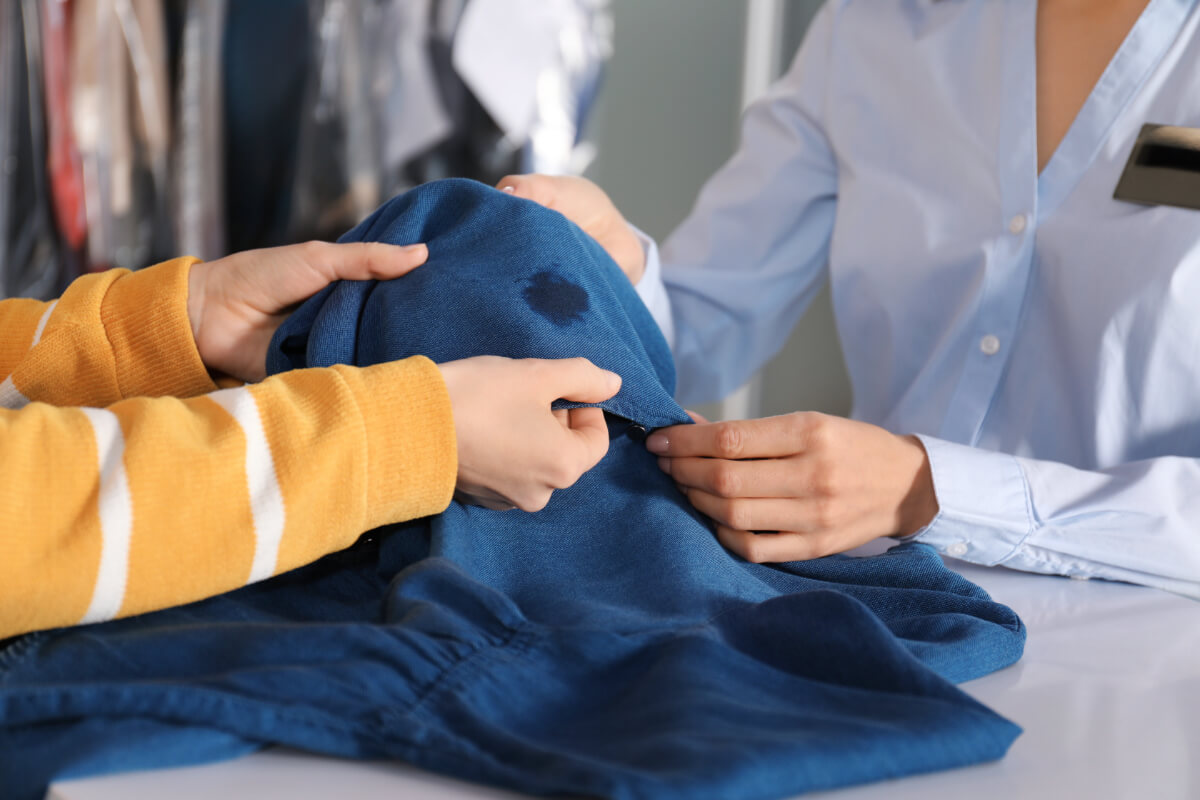 As the leading dry cleaners of choice among Manhattan and Long Island's most discriminating residents, Cameo by Copeland Cleaners professionals are frequently asked for our most effective stain removal tips. We're happy to share what we know with our clients, especially as stains not only happen but usually happen when your dry cleaners are closed. Included in this posting are numerous actions you can take as soon as a stain occurs or is discovered. This way, the stain can be contained, and its permanence, if any, minimized. For over 80 years, Cameo by Copeland Cleaners has been considered by our clients to be the best dry cleaners in the region. By way of saying 'thank you', here are our industry secrets for keeping stains in check before you can send your garments to us.
Step One: Contain the Stain
When you spill wine, look down and see a drop of sauce on your garment, or your toddler wipes his grimy hands on your silk gown, the first impulse is to wipe the stain with a wet napkin. Instead, take a clean spoon, and scoop up as much of the food, drink, or substance as possible as quickly as possible. Then blot, and allow the stain to dry. Do not rub the fabric, which can raise and damage the nap as well as remove some of the original dye. Next, resist that urge to grab a bottle of stain remover from the grocery store. The best course of action is to send or bring your garment to Cameo by Copeland Cleaners, your stain removal dry cleaners, as soon as possible.
Step Two: Leave It to Us!
Once you bring your soiled wardrobe item(s) to our team of professionals, we'll examine the garment to gauge the optimal removal method to use. First, we'll determine the fabric content and condition. Of course, we'll assess what type of stain has occurred and as New York and Long Island's best dry cleaners for decades, set about restoring your clothing to like new condition. Cameo by Copeland Cleaners offers the GreenEarth process which is not only good for your clothes but also gentle on the environment. Instead of dousing a dried-on set stain at home with harsh chemicals, let our experts treat your stains and your clothing to a wardrobe life extending GreenEarth treatment. The result will be stain-free attire that is kind to both sensitive skin and our environment. No harsh chemicals at work here! Depending on the type of stain and fabris, our professionals might also employ hand laundering techniques which are highly effective on fragile fabrics.
As your stain removal dry cleaners of choice, Cameo by Copeland invites you to allow us to demonstrate why we work to preserve your wardrobe by utilizing the time-honored techniques of our trade, honed over eight decades of service. We offer regional pickup and do not charge for delivery.
For more information on our professional dry cleaning services, please contact us.