Top Reasons to Have Your Winter Coats Dry Cleaned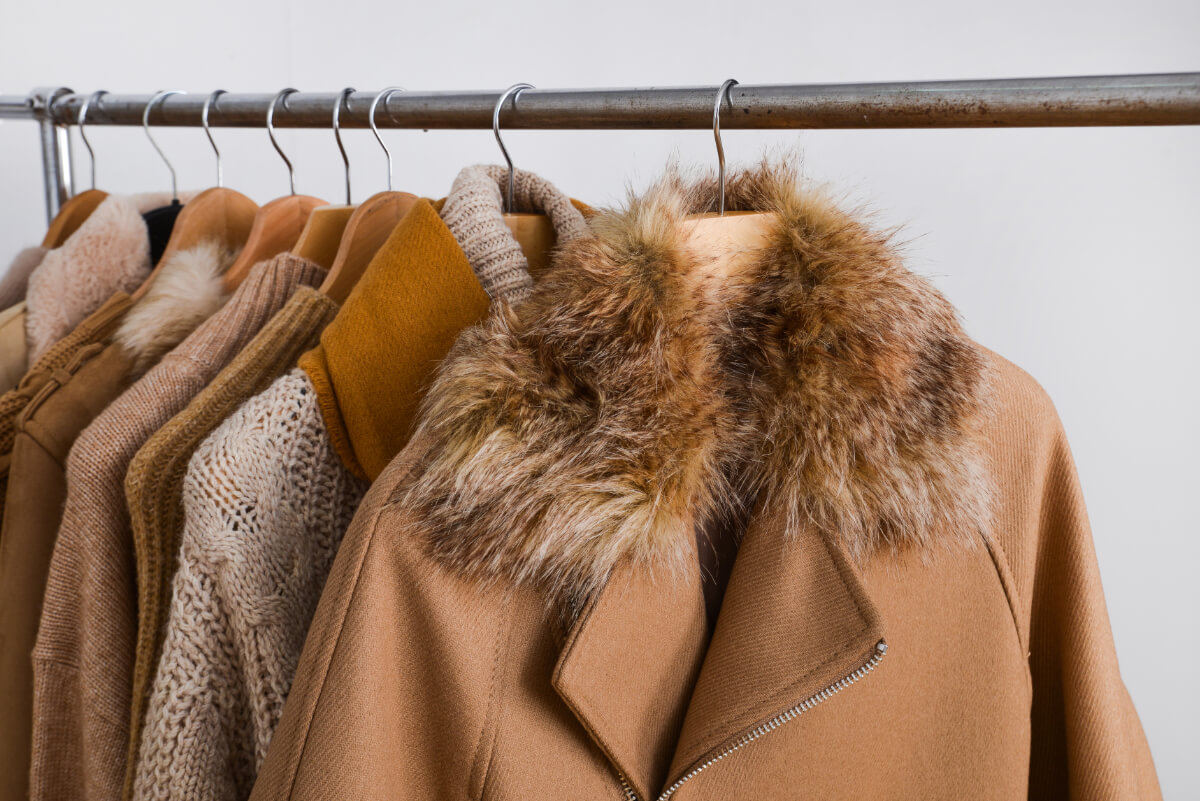 Wool, wool blends, fur, sheepskin, puffers with down or polyester fill, car coats, crop jackets, trench coats with removable linings, buttoned or zip-up styles, most of us look forward to wearing our winter coats to make a fashion statement as well as to protect us against the elements. To ensure its longevity after a season of hard wear, it is especially important to have our winter wear professionally cleaned before placing it in storage 'til next year. For over 80 years, Cameo by Copeland Cleaners has assisted our discriminating clients in Manhattan and the TriState to protect and preserve their winter finery for another season. Here are our top reasons to bring your outerwear to our professionals for our coat dry cleaning services:
Custom coat dry cleaning: At Cameo by Copeland Cleaners, our experts examine each garment prior to cleaning. We do not apply one cleaning method to every garment that comes into our premises. Instead, as per the fabric, weave, and cleaning instructions are sewn into every item, we assess and determine the best products to use and the optimal process to apply. Our goal is to provide our clients with the best coat dry cleaning services available anywhere, as well as to ensure that the coat fibers are not damaged in the cleaning process.
No Loss of Embellishments: Many of today's outerwear can sport specialty buttons, lace, and even lavish beadwork and embroidery. Cameo by Copeland Cleaners' coat dry cleaning processes are gentle and do not involve rough agitation which can disturb, break, or destroy the elements that make your garment distinctive.
Avoid Shrinkage: Water = shrinkage. Immersing any garment in water causes the fibers to stretch. Apply heat, and breakage and/or shrinkage are a given. Also, laundry detergents can take a toll on many wovens as well as cause allergic reactions to wearers with sensitive skin. Cameo by Copeland Cleaners uses organic cleaning methods to protect the longevity of your garment as well as avoid skin irritation.
No Mothballs: We do not advise putting mothballs into the pockets of your wool and wool blend coats prior to putting them into storage at home. Mothballs are made from camphor, which creates off gasses that can permeate the garment fibers and be difficult to remove. After three seasons in storage, the unpleasant smell will have settled in the fibers as well, and an airing seldom removes all traces of that unmistakable camphor odor. Also, if your bedroom closet must be used for year round storage of all your garments, camphor off gasses can cause allergic reactions including headaches, coughing, wheezing, and more. If you store your garments using mothballs, use a hall closet or enclosed storage space.
Economy and Convenience: Simply airing a coat prior to storing it away for the season, will not clean the garment. After a season of wearing it outdoors, dirt, grime, and even particles from ice and snow removal products will have settled into its fibers. Do not think that putting a down coat or polyester filled garment in the washing machine will solve this issue. Down has oils that will rise to the outer fabric, leaving a permanent stain. Also, the down must be air dried, providing ample opportunity for mold to form on the feathers. The weight of winter garments additionally means longer washing and drying times. The solution is to contact Cameo by Copeland Cleaners. We'll pick up your winter coat dry cleaning and the cost for its return is on us!
To learn more or to arrange for a pickup, contact us today!