Is It Worth It to Dry Clean a Wedding Dress?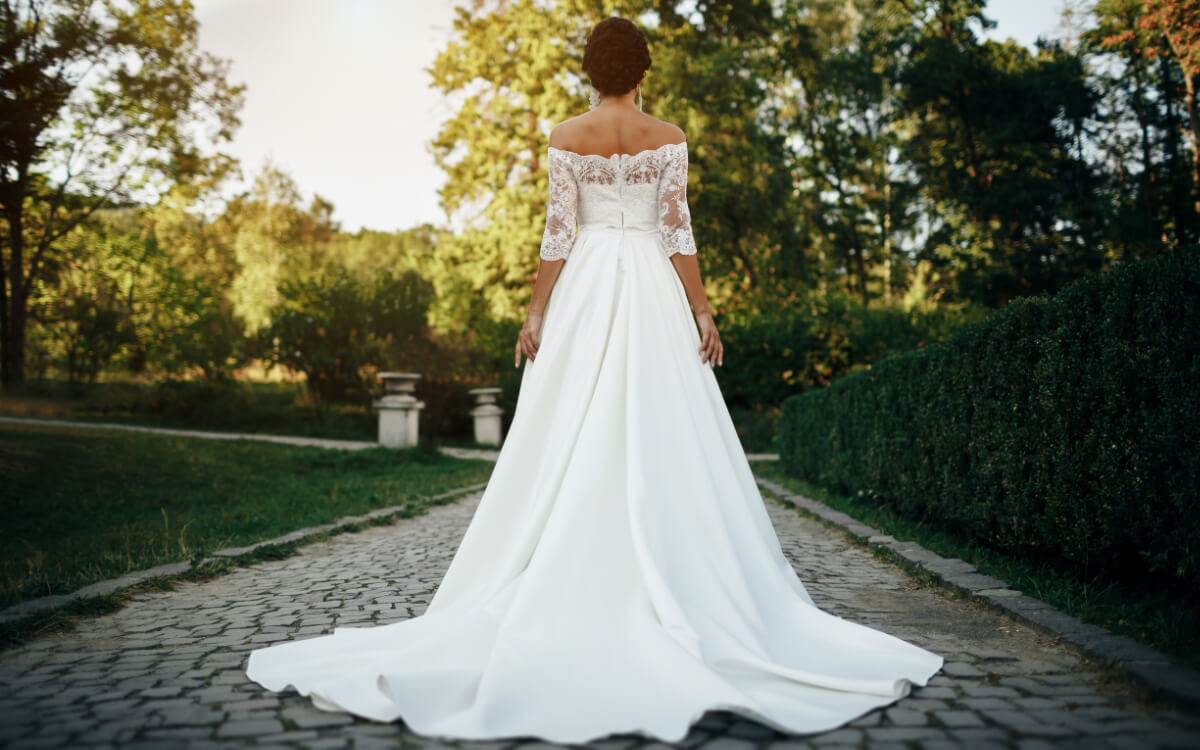 You dreamed of your wedding day from the time you were a little girl. Quite possibly, you imagined and planned every detail years in advance of finding and falling in love with the person who 'completes you'. Your quest for the perfect gown began as soon as you said 'yes' to their proposal. The moment you saw yourself reflected in its finery, you wept. On the day you wed, all eyes were on you, during your vows and at your reception. Your bridal gown provided the ideal frame to showcase your proudest moment in life. Now it hangs in your closet, its ball gown skirt taking up quite a bit of real estate. You've returned from your honeymoon, so the moment has arrived when you have to decide its fate. Is it worth it to dry clean your wedding dress? Or just to relegate, encased in a plastic bag, to storage in your attic or in a plastic box that you shove under your bed? Cameo by Copeland Cleaners knows that you know the answer. Bring, arrange for its pickup, or send us your wedding gown for our superior bridal dress cleaning and preservation services.
For over 8 decades, Cameo by Copeland Cleaners has been cleaning, protecting, and storing the wedding finery of some of the New York TriState's most discriminating brides. Why should you arrange for bridal gown cleaning for a dress you intended to wear only once, and that moment has passed? There are numerous reasons, beginning with the fact that over time you likely will change your mind about never wearing your prized possession again. Many brides are opting to renew their vows at key anniversaries, such as their 10th, 25, 40th, or higher! Over time, your gown comes to represent an enduring commitment to your loved one. Another reason is that many wedding dresses become heirlooms, as your daughter and granddaughter will want to wear your bridal gown when they walk down the aisle. Your wedding gown represents tradition in the making. Therefore, it is important to have Cameo by Copeland Cleaners experts examine your garment as part of our bridal dress cleaning and preservation process as soon as possible after your wedding.
On your wedding day, you were likely too caught up in the moment to notice that during the toast, a few drops of champagne left their mark on your sleeve. Or that your father inadvertently crushed some beadwork when he trod on your hem during your dance together. As part of Cameo by Copeland Cleaners' bridal gown cleaning process, our experts will assess your dress' condition and make any necessary repairs before cleaning using processes that will render the garment fresh and clean, without damaging its fibers or embellishments. Using acid-free tissue and muslin wrapping, we can gently encase your treasured item in a storage box and either return it to you or maintain it at our storage facility at your request. Did you know? If you reside in the lower 48, in Hawaii, or even Alaska, you can send your gown to Cameo by Copeland Cleaners for our expert bridal dress cleaning and preservation services. Do not make a hasty decision regarding the dress you'd dreamed about for decades and store it improperly at home.
Contact Cameo by Copeland Cleaners to learn more about our bridal gown cleaning services today!