Is It Too Late to Dry Clean My Wedding Dress?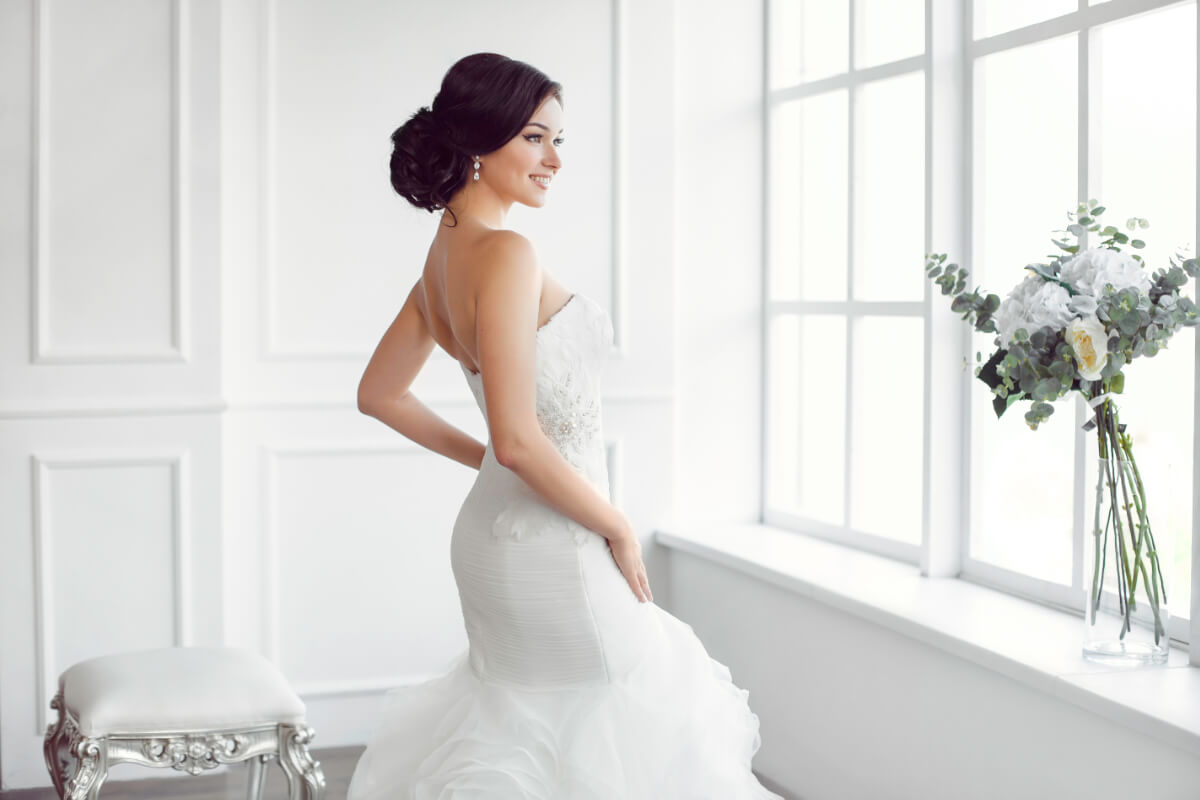 It happens. You've planned your wedding day since you were a child, but had not considered the avalanche of tasks that befall newlyweds when they return from their honeymoon. 'So much to do- from drafting and sending thoughtful thank you notes, to assessing each gift and locating adequate storage. Whether you work remotely or commute, you'll have to curate hundreds of emails, which include congratulatory messages as well as those that are essential to your job responsibilities. Perhaps you are moving in together for the first time as spouses. Packing up an apartment and furnishing a home can easily overshadow arranging for the care and preservation of the garment that saw you through every aspect of the best day of your life – your wedding gown. When months or even years later you realize your mistake, there's no reason to Google 'wedding dress dry cleaning near me'. The same professionals you entrust with your investment wardrobe will take the utmost care of your future heirloom. Just bring (or call for pickup) your gown to Cameo by Copeland Cleaners for the dry cleaning and preservation services your treasured garment deserves.
But what if it has been several years since your wedding day? It does not matter. When our experts receive your garment, we will carefully assess its current condition. By this time any stains will be apparent including wine, food, and grime on the hem from trailing on the floor. The fabric will dictate the processes Cameo by Copeland Cleaner will employ to make certain your garment is renewed to its wedding day glory. If any embellishments such as bead work and lace, or fastenings and zippers require repair, we will skillfully make them prior to cleaning your dress. Should your dress have yellowed with age, again, depending on its fibers, we can restore it to a pristine white.
Why should you consider having your wedding gown preserved? Not only does it represent a loving memento of your day as a bride, you might, one day, decide to renew your vows at key anniversaries such as your 10th, 25th, or even 40th or more! There is also the possibility that your daughter or even granddaughter might elect to wear her mother or grandmother's gown on her big day. If such is your vision, then dry cleaning alone will not suffice. Wedding gown preservation services by the experts at Cameo by Copeland Cleaners are an imperative.
What does this service entail, you ask? To begin, you can bring us your gown, arrange for pickup and free delivery, or, if you live anywhere in the U.S., you may send us your gown to be preserved. After dry cleaning, Cameo by Copeland Cleaners' archival museum quality preservation process involves filling the gown with acid-free paper, followed by wrapping it gently in muslin. Your gown will then be placed in a box that, like the tissue, is also lignin-free, so the pH remains neutral. The box itself is then wrapped in muslin, which acts as a filter to ensure that the air surrounding your gown is free of impurities. Post our preservation process, you may open and look at your gown at any time, just be sure to replace it in its box with the muslin outer wrap. This way, your wedding day memento will remain in its original state with its threads and fibers intact and strong, ready for its next trip down the aisle!
So, to answer the title question, it is never too late to arrange to have your wedding gown dry-cleaned and preserved by Cameo by Copeland Cleaners. Save yourself the needless step of searching online for 'wedding dress dry cleaning near me' and make Cameo by Copeland Cleaners your destination for every type of wardrobe and household service.
To learn more, contact us today.