Choosing a Fashion Dry Cleaners for Your Couture Clothing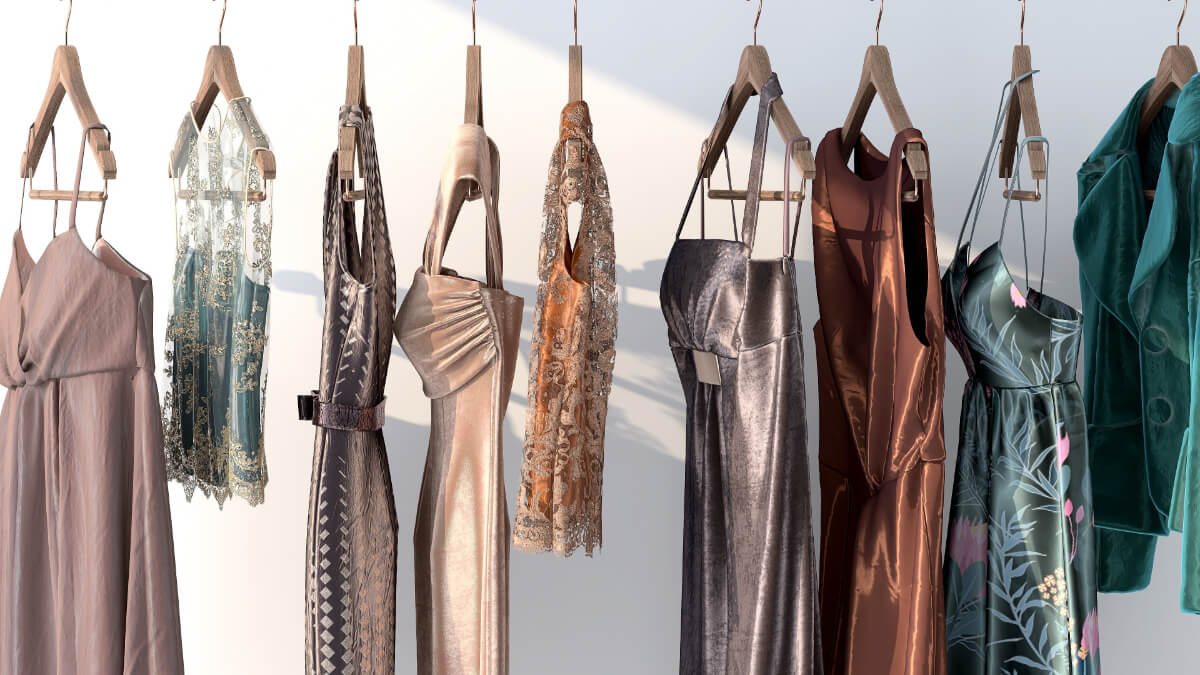 In Manhattan as well as most suburban locales, there is a dry cleaning establishment in most strip malls. Some are chains, some have one location, many are family-owned. For many, when price is your sole consideration, any of these dry cleaners will do. However, when the highest level of garment care, coupled with the most advanced cleaning technologies is high on your list, only one name will suffice: Cameo by Copeland Cleaners. Since the 1930s, our establishment has been known as the fashion dry cleaners for those clients with discriminating taste who place a premium on maintaining their appearance and image. And they do so with exquisite fashions and couture clothing, which represents a considerable investment and must be both maintained and cleaned with the utmost care.
Couture fashion has been created by hand, then custom-fitted to the wearer's form. These wardrobe selections are works of fabric art, as a couture garment represents craftsmanship as much as its design. Couture clothing is made to last, however it requires the most considerate care when it requires minor repairs, alterations, and cleaning. That is why many of our clients arrange for Cameo by Copeland Cleaners to pick up their choicest couture clothing. They know that our specialists understand how to treat each individual piece, the type of cleaning that will be most gentle and effective, and what each garment specifically requires to treat and clean each safely yet completely.
For knowledge, skill-set, and complete respect for and attention to the smallest detail in the cleaning of your couture clothing items, Cameo by Copeland Cleaners is the fashion dry cleaners of choice in Manhattan and the TriState area. If you are unable to bring your garments to us for a consultation, as stated above, we can dispatch our fleet to pick them up. They will be returned in utterly pristine condition. Additionally, if you are traveling, or live outside of the New York TriState area, you can arrange to send us your garments and know that these will be returned to you promptly, having been meticulously cleaned by our professionals. Your refreshed garments will look as radiant and well-fitting as when you first received them.
As the fashion dry cleaners of renown in one of the most fashion-conscious regions of the world, Cameo by Copeland Cleaners excels at taking an individualized approach to best serve each and every one of our clients. We realize that your high-end garments represent not only a considerable financial outlay but are also an extension of your persona, the image you choose to present. We take the responsibility of being entrusted to take care of your wardrobe very seriously. Know that from bespoke suits, to European couture dresses, gowns and outfits, fur, leather and pure wool outerwear, our professionals have the techniques and experience to keep your irreplaceable garments looking sublime for seasons, no years, to come.
Ask your most discriminating family, co-workers, and friends as to whom they recommend for the care and cleaning of your treasured wardrobe items. "Cameo by Copeland Cleaners" will be their response. We invite you to contact our experts to learn more about the processes and approach we use to exceed each of our clients' expectations, one garment at a time. Call today!