Why You Should Preserve Your Wedding Dress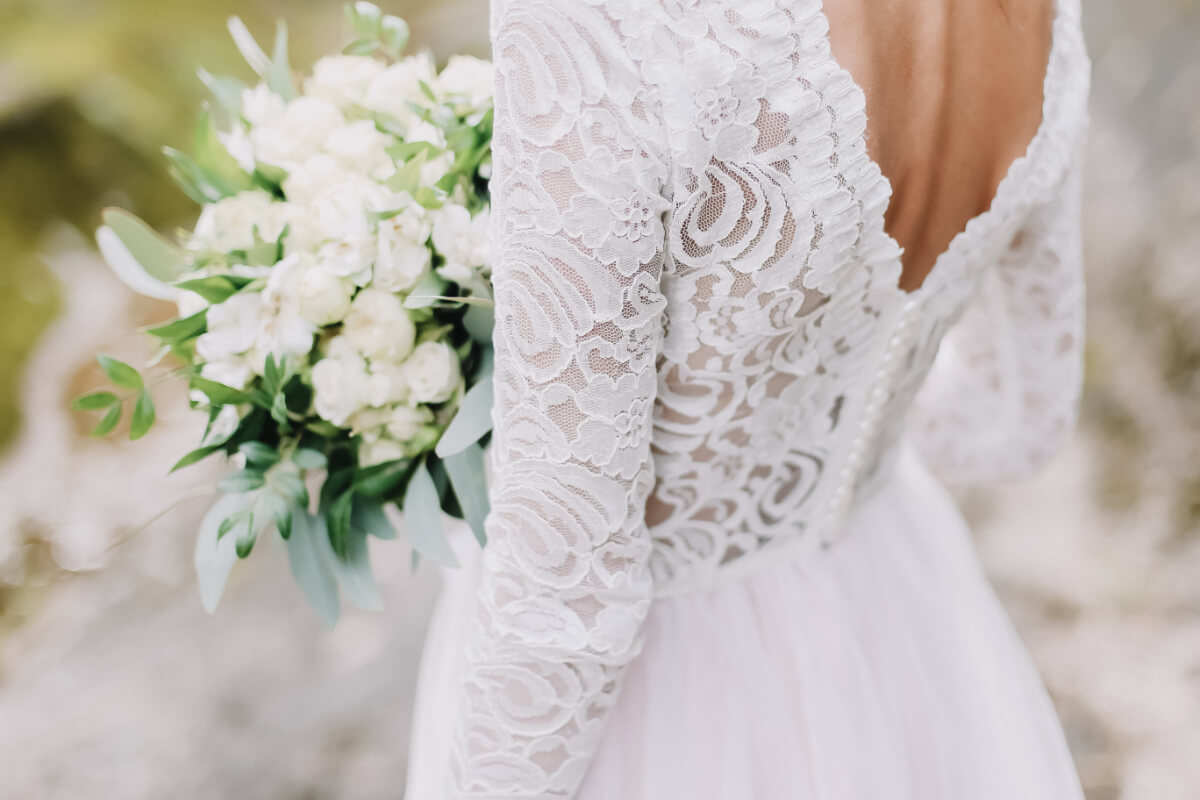 There are many reasons why brides and their families are coming to Cameo by Copeland Cleaners for our professional wedding gown preservation services. This dress is no ordinary garment. To begin with, your wedding dress represents many different things. For some women, it embodies the day they have dreamed about since their childhood. For others, the day of their wedding will again be celebrated at significant milestone anniversaries throughout their married life. This means at the 5th, 10th, 25th, even 50th year anniversaries their bridal gown will be taken out of storage and donned for a most special occasion. Many brides preserve their gown so that their daughters can wear it down the aisle, just as their mother did. Additionally, there are also brides who consider their gown an investment, one they plan to resell at a profit.
Whatever your plans for your wedding gown, for your future plans or for future generations, consider bringing your cherished possession to Cameo by Copeland Cleaners. Our professional wedding gown preservation services are renowned among the most discriminating New Yorkers as well as families throughout the TriState. Wherever you live, know that your bridal gown will be in expert hands. Just package it carefully and send it to one of our stores in NYC and Long Island. We will carefully restore and preserve your treasured garment and send it back to you in pristine condition, without charge for shipping.
What you can expect when you entrust our professional wedding gown preservation team with your bridal dress is nothing less than archival quality methods. We will wrap your carefully cleaned gown in tissue and a box that is PH neutral and lignin-free. Your gown will be shaped with acid-free tissue then wrapped with the utmost consideration in muslin. Finally, the box itself will be muslin wrapped as well to prevent impurities from reaching your garment. These steps ensure that the threads and fabric used to craft your gown will remain strong and colorfast. Do not think, however, that preservation means mummification! You may open your box and show off your gown as needed, just remember to reuse the materials in the same way when returning your dress to its box.
If you have any questions about our wedding gown preservation methods, we invite you to contact the experts at Cameo by Copeland Cleaners for more information.