Top Alteration Do's and Don'ts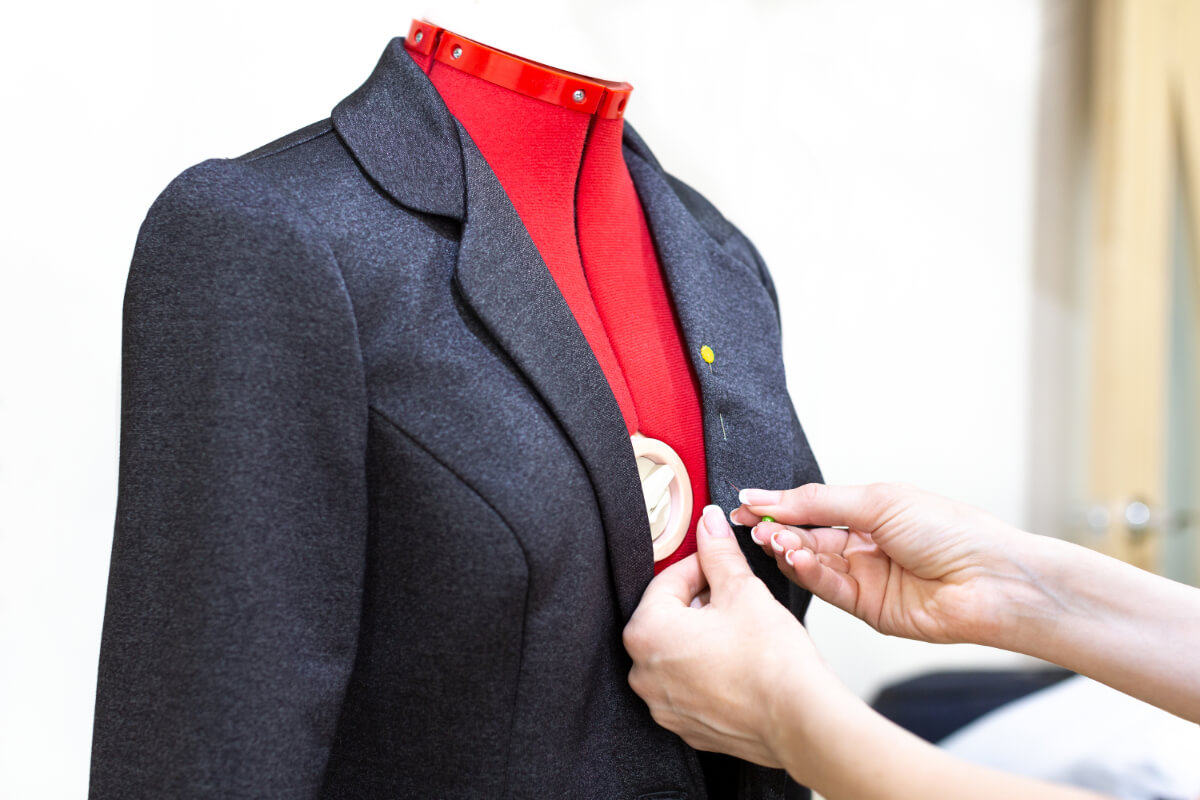 It is a fact: better clothing that is well-maintained offers its wearers many years of reliable service. In some families certain items of clothing such as grandmother's wedding dress or dad's Burberry raincoat or grandfather's tuxedo are handed down as cherished heirlooms. It is also becoming more common to have our clothing taken in after a significant weight loss to dispense with the potential cost of a new wardrobe. Whatever your reason, when you are searching online for "dry cleaners/alterations" one name will rise to the top of the search results: ours. Cameo by Copeland Cleaners offers comprehensive garment and wardrobe services. From dry cleaning, hand laundering, professional alterations and repairs, for over 8 decades, the finest families in our region have turned to our professionals for all their wardrobe servicing requirements. When you bring your garments to our stores for alterations, here's what to expect:
DO: Bring your clothing to our team. We are experts in our field and will take the time to discuss your expectations and what realistically can be done. This way you'll know what can and cannot be done for your garment(s).
DO: Make certain that your clothing is clean. If not, we know this highly professional dry cleaners and alterations company, Cameo by Copeland Cleaners! Seriously, your garment must be clean before it is altered to ensure an optimal result.
DO: Expect that you will be fitted by a professional tailor or seamstress. This means bring along the footwear, and for men having a suit altered, a dress or sport shirt, so the amount of 'give' allowed will be comfortable. We'll take measurements and ask questions about how you move/sit in your garment so that the finished garment reflects both your lifestyle and daily life.
DON'T: Expect same day service. Professional alterations take time, so the week before a big event or trip is not the time to be having a garment altered.
DON'T: Assume that because you have dropped several suit or dress sizes or that you want to wear great great grandma's size 000 wedding dress that such alterations are always possible. It is not a matter of just taking in or letting out a few seams. Be realistic about what wardrobe pieces can be altered and which will make wonderful hand me downs, charitable donations, or can be resold online.
DO: Bring your garments to Cameo by Copeland Cleaners for a private consultation to discuss alterations to your entire wardrobe, or perhaps, one or more select pieces- even your wedding gown! At Cameo by Copeland Cleaners, we are proud to continue a long tradition as a full service dry cleaners and alterations shop. Our goal is to exceed your wardrobe servicing expectations, one garment at a time!
For more information on our alteration services, we invite you to contact us!