What Happens If You Don't Dry Clean Your Wedding Dress?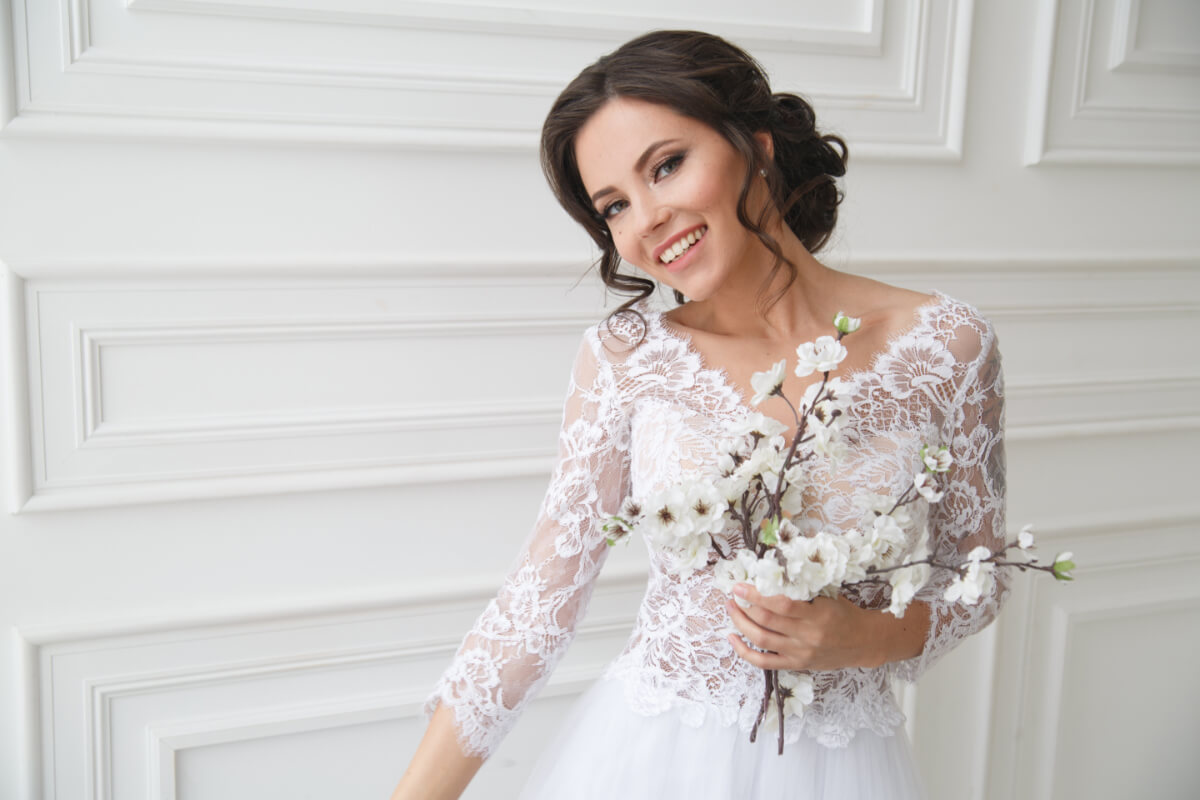 After the ceremony and honeymoon, the process of settling into married life begins. And with it a flurry of post-wedding activities that demand attention and must be prioritized. There are thank you letters to draft and send, and possibly a move to larger quarters to begin your lives together. Wedding gifts must be sorted and stored. While the groom's and groom's men's tuxedos will have been promptly returned to their rental facility, there remains the matter of what to do with the bride's wedding gown. It has served its purpose on your big day, but have you given any thought to what to do with it after your nuptials? Suddenly, the very garment that highlighted your appearance at the proceedings is all but forgotten, its hemline grimy, some of the beadwork hanging loosely, and there looks to be a wine stain on the bodice. Before you Google "wedding dress dry cleaning NYC" remember who your family has depended on for generations with their bridal finery and call Cameo by Copeland Cleaners instead.
Ideally, the best time to clean your wedding dress is directly after the ceremony, so that any perspiration and food or beverage stains, even stains from makeup do not have a chance to set. Over time, stains that were unnoticeable at first glance, will darken and be harder to remove. To answer the title question, "What happens if you don't dry clean your wedding dress?" A great deal. And the issues that arise can not only compromise the quality of the fabric, but also its shape, color, and any embellishments. Also, while most brides wish to have their wedding dress dry cleaned and preserved for future use, some of today's brides want to sell their dress, as its appearance was a 'one off'. Their gown may be a designer garment that is a highly sought-after style, and they realize they can resell it on the secondary market. However, the majority of our bridal clients want to have their treasured keepsakes returned to their original condition and then preserved. The gown's future may include a reappearance at a vow renewal ceremony or the possibility of seeing another family bride down the aisle worn as a family heirloom.
For these purposes, the local dry cleaner simply will not do. Again, there is no need to search online for "wedding dress cleaning specialists NYC" or "wedding dress dry cleaning NYC". For over 80 years, Cameo by Copeland Cleaners has been the dry cleaner of renown throughout Manhattan and the 5 boroughs. Our brides can arrange to have their precious garments picked up, and we will deliver it without cost. For those who do not live within our standard service area, take heart. You can contact our cleaning experts for instructions, and send your gown to us from anywhere in the United States. And if you are among those brides who relegated their gown to a storage closet for a long period, only to discover that it is now stained and discolored, know that all is not lost. Contact Cameo by Copeland Cleaners for a consultation. Our cleaning experts have considerable experience in returning even deeply stained and soiled wedding finery to as near optimal condition as possible.
You might be a little embarrassed that you had planned to enter "wedding dress dry cleaning NYC" in your browser and forgot that it is Cameo by Copeland Cleaners that keeps your investment working wardrobe spotless, so you appear professional and well-tailored. No matter. Give us a call to discuss your needs for your wedding gown or any clothing and household cleaning requirements. We're here to serve you, as we have been since our parent company was established in 1934! Call today!