Top Reasons to Dry Clean Your Summer Dresses and Rompers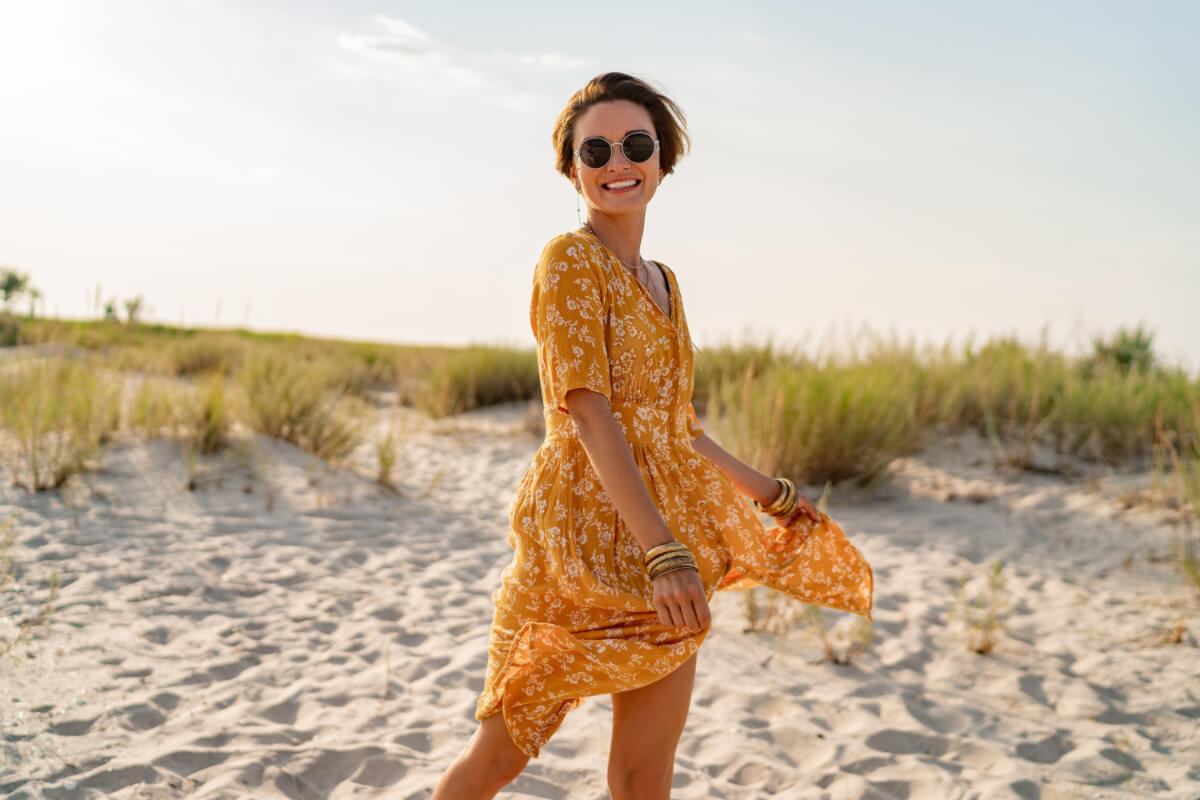 Summertime heralds the season when more of us have more time to socialize, take day trips and/or staycations, or fly to a destination that we've always wanted to explore. Most often, our summer wardrobes include clothing we do not use during the rest of the year including blazers made from Madras or seersucker, swimwear, sleeveless dresses, and increasingly, for women, that new fashion staple, the romper. Given the workout most of these garments will see over a three-month summer season, it is natural to assume that the best way to clean them is to toss them in the wash. This is not, however, the best option for their longevity. Instead, bring them down to Cameo by Copeland Cleaners, or arrange to have these items picked up and delivered. As the NYC dry cleaners of choice for over 80 years, we know you've invested time and money into looking your best. And to maintain the appearance and structure of 'almost every garment, the best laundry option is professional dry cleaning.  Here are our top reasons to dry clean your summer wardrobe pieces.
Lower Utility Bills/Conservation
You will not think about it until you view your monthly utility bill, but you are already paying a premium for air conditioning. Add to that the cost of the electricity used by both your washing machine and dryer. In addition, there is water waste to consider. A standard washing machine wastes about 20 gallons of water per load, and Energy Star-rated appliances about 14 gallons. Both machines generate heat which requires additional cooling to maintain a comfortable ambient temperature throughout your home. In the summer these machines give off additional humidity, which in confined spaces can develop harmful mold. There is also the consideration that, even if you promptly remove your clothing when the dryer buzzer initially sounds, many woven fabrics and some knits will require ironing. For many this chore is a dealbreaker as it requires skills developed through experience, your clothing runs the risk of being scorched or burned, and you could burn yourself, as well. Also, ironing raises the surrounding air temperature considerably.
Fabrics Will Not Shrink or Fade
Dry cleaning preserves the color and structural integrity of your garment, as it protects fabrics against shrinking and fading. Back in the day, manufacturers washed materials like cotton, rayon, and even elastic prior to cutting and sewing a garment. This meant the fabric was 'pre-shrunk' and therefore would maintain its shape and appearance if washed. Well, gone are those days, and now every natural fiber garment as well as clothing with elastic waistbands and gathers, should be dry cleaned. As the leading NYC dry cleaners, Cameo by Copeland Cleaners recommends that you allow our experts to examine and assess your summer dresses and rompers to determine the best dry cleaning methods and techniques to use with each. This way, your garments will be returned to you in like-new condition, ready for your next summer adventure.
Convenience
Cameo by Copeland Cleaners did not come from our reputation as the NYC dry cleaners that are favored by Manhattan's most discriminating residents by chance. We offer a pickup and free delivery service as we value your time as much as your patronage! Think of the hours it would take you to maintain your wardrobe factored into your already busy day and realize that in addition to convenience, there is a definite cost-savings in the time you'll keep for yourself – it is priceless!
Contact our professional dry cleaning staff soon to discuss your summer wardrobing maintenance requirements! Call today!