Tips on Taking Care of Upholstery Fabrics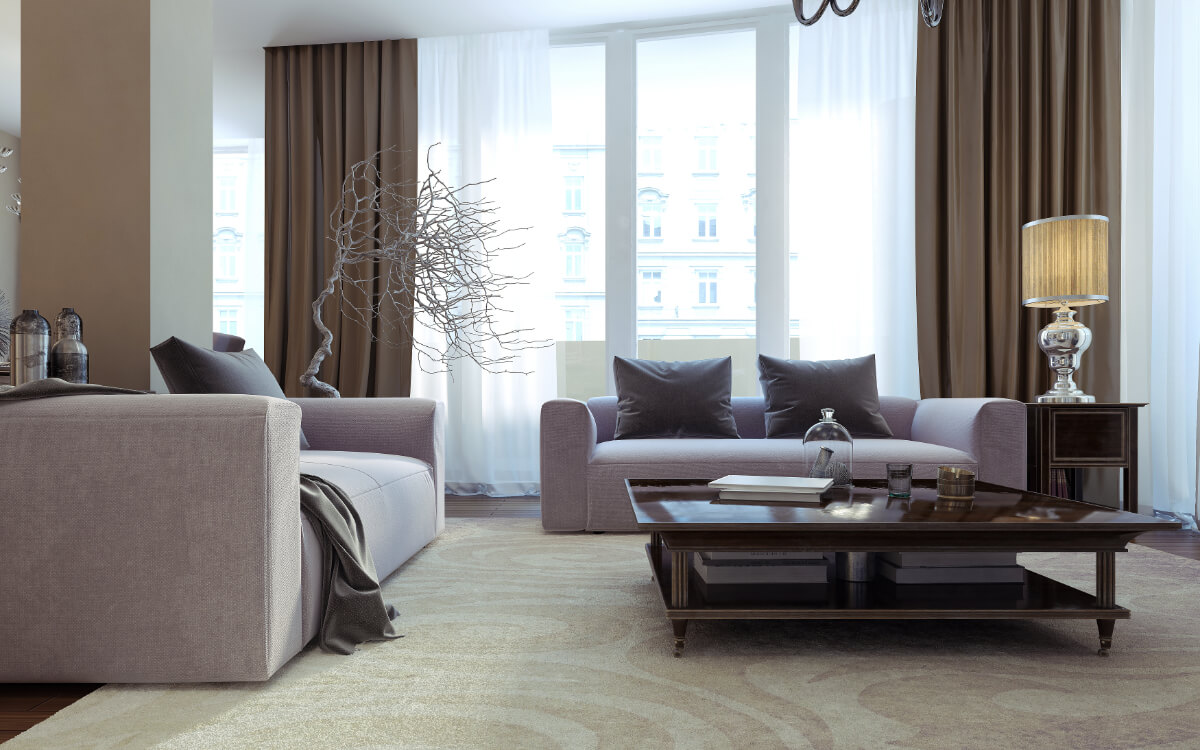 After your home and vehicles, it's likely that your home's furnishings represent another sizable investment. Upholstered furniture, rugs, drapes, even headboards are considered upholstery and require specialized care to remain in top condition for years. Today, few homeowners opt for slipcovered furniture, so that when it is time to maintain their upholstered couches, armchairs, etc. they may be at a loss as to how to proceed. It is one thing to search online for 'dry cleaning upholstery near me' as there are many in-home services. However, for peace of mind, and top-notch service, put Cameo by Copeland Cleaners' phone number in your cell. We are the only, long-established, and well-regarded dry cleaning establishment in New York and vicinity. Turn to our professionals whenever your home, and especially your upholstered furnishings require a refresh.
Too many homeowners lead busy professional and personal lives. That leaves little time to maintain their furnishings. All too often we will see TV commercials for aerosol sprays that promise to remove odors from wovens, and assume that will 'do the trick'. Many of us have pets who think that they are people. Even if you do not allow them to sit on your upholstered furniture, when you are out, guess what happens? Commercial sprays are not the solution, just a temporary fix. In fact, over time, the chemical compounds in these scented sprays can fade or destroy upholstery fibers.
What is the solution? When you are looking for 'dry cleaning upholstery near me' just remember to call Cameo by Copeland Cleaners. We have been maintaining our clients' select furnishings for generations. Cameo's professionals will come to your home, examine your furnishings and provide the excellent drapery and upholstery cleaning services that New Yorkers and those in the TriState have depended on for generations. We know that draperies, in particular, are often permanently installed. Our team has the proven techniques to clean these precious fibers in place, without disturbing surrounding decor and wallcoverings. The result is a spotless, fresh, and clean drapery. That is just the start.
As for upholstered furniture, we know that it is impossible to bring these items in for cleaning to any establishment. We come to you and will remove stains, grime, and odors without disturbing the placement of your furnishings nor damaging woven fibers. Here is the best tip we have to refresh your upholstered furnishings: Call us. Since 1985 Cameo by Copeland Cleaners has been the 'dry cleaning upholstery near me' you neighbors have trusted with their upholstered furnishings. We provide expert and highly professional in-home or office, upholstery cleaning services. We value the investment you have made in your home, and ensure that our services will extend the service life of any woven fabric on any furnishing.
To learn more about our trusted cleaning methods or to schedule an appointment, we invite you to contact us. Also, be sure to fill out our nationwide shipping form to get high-end dry cleaning services anywhere.