Men's Shirts: Should You Launder or Dry Clean?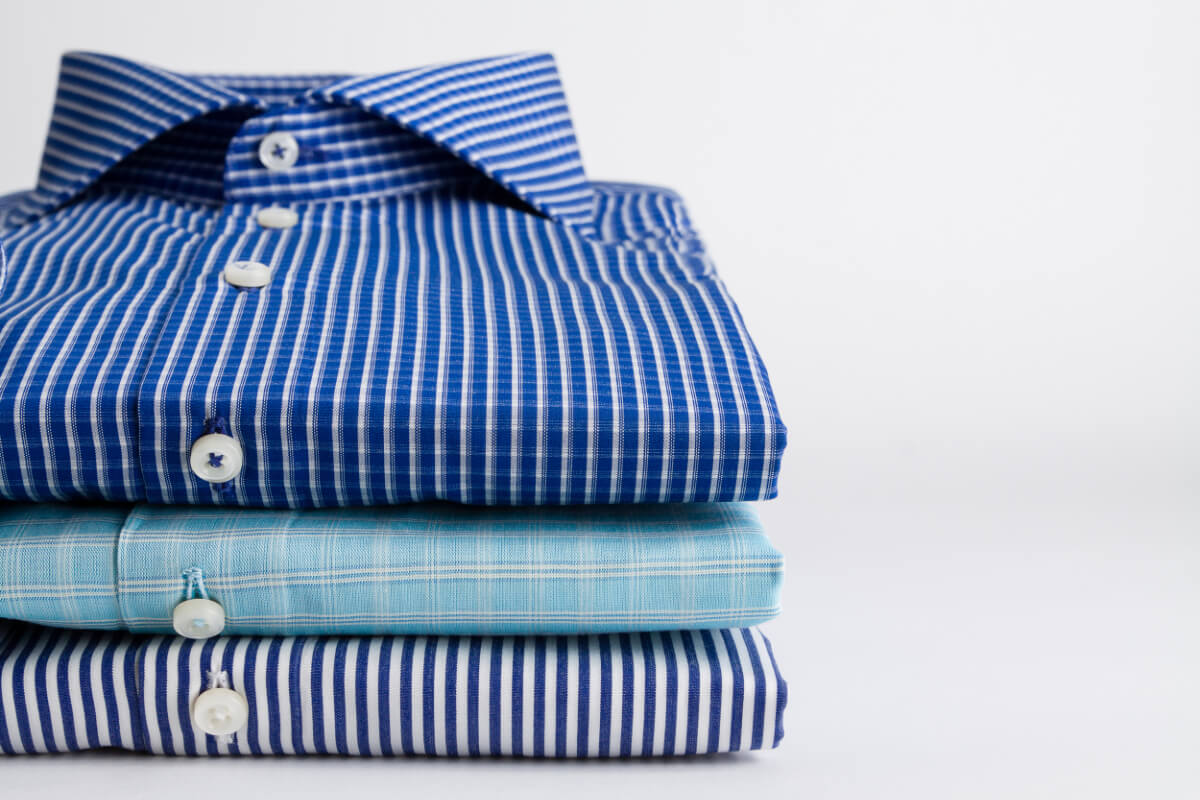 As the leading dry cleaners in Manhattan and Long Island, Cameo by Copeland Cleaners' experts are often asked if men's shirts should be laundered or dry cleaned. The answer is simple: It depends on the shirt. The objective is to keep your clothing clean and well-maintained to offer years of service. Therefore the considerations are, what is the shirt made of? What kind of fabric/fabrics have been used? Are there embellishments such as a monogram, or embroidery? Are the buttonholes machined or hand bound? Are the buttons synthetic or made from organic materials such as wood, leather, or shell? These components dictate the best process to select to ensure spotless clothing without damaging the fibers. As you can readily see, if your shirts are an investment, or valued for other reasons, when you are wondering where you can find 'laundered shirts near me,' Cameo by Copeland Cleaners stellar reputation precedes us.
If your fabric is synthetic, a blend, or cotton or linen, traditional dry cleaning or hand laundering are always an option. The key element is water, so if your fabric has been pre-shrunk, and is completely machine made, the choice is up to you. Should your garment be made from a delicate fiber, such as silk, irish linen, batiste, or voile, we recommend our GreenEarth dry cleaning process. It uses silicone, which is liquified sand, used in many shampoos and toiletries and is extremely gentle to fibers. As for monogrammed or embellished shirts, allow Cameo by Copeland Cleaners to access your garment and make optional cleaning suggestions. We've justly earned our reputation as providing the best 'laundered shirts near me' and the praise of discriminating New Yorkers for generations. Allow us to clean, preserve, and protect your favorite men's shirts for years of wear, day after day, and occasion after occasion.
Look no further to locate the kind of attention to the finest detail you thought was lost to history. Since the 1930s, Cameo by Copeland Cleaners has been the cleaners of choice to select New Yorkers. We offer a pickup and delivery service throughout the boroughs. We have clients across the nation who send us their choicest garments whose care they will entrust to no one else. Return shipping is without cost. We want you to forget about searching online for 'laundered shirts near me.' Just arrange for a pickup, or call to learn more about shipping your garments directly to our premises.
For more information, contact us today.