Benefits of GreenEarth® Dry Cleaning for Bedding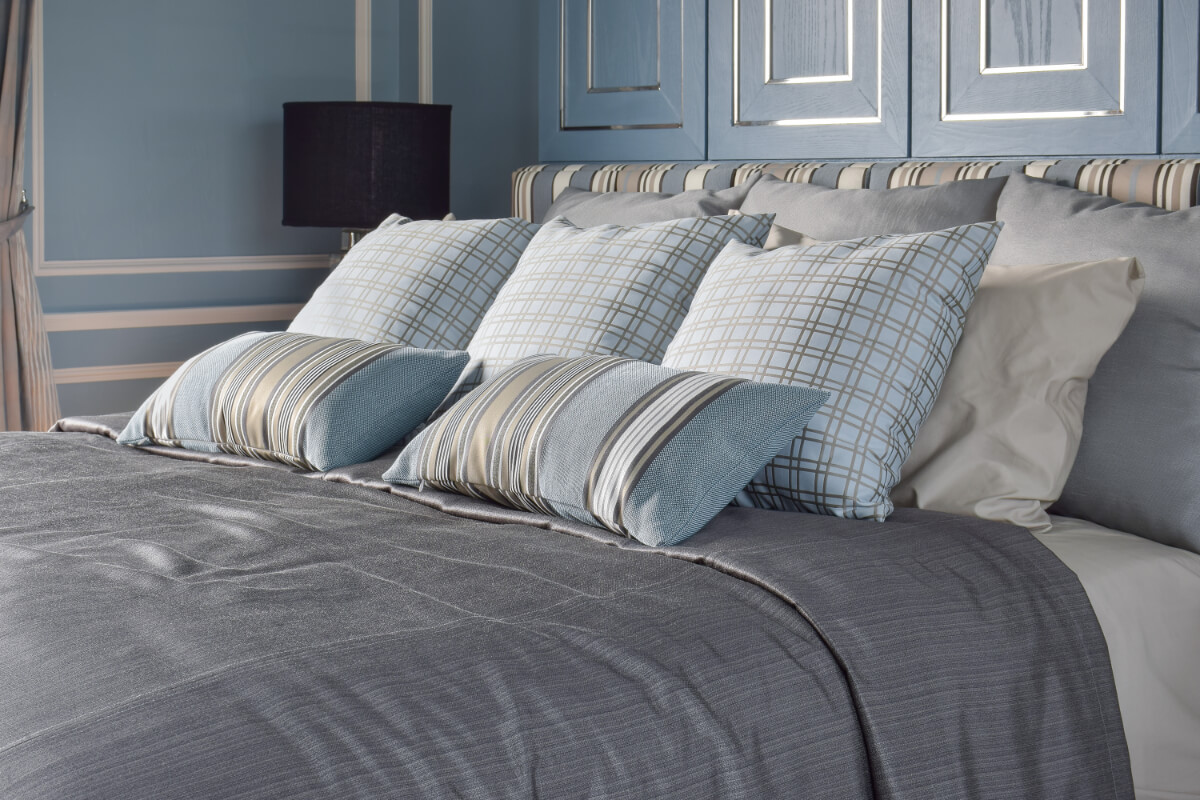 There is nothing more luxurious than sinking into freshly laundered or dry cleaned bedding. Knowing that one's sheets and comforters are fresh and clean and free from odors and impurities is one of many reasons why Cameo by Copeland Cleaners offers the GreenEarth® process to our discriminating clientele. From Manhattan to Long Island, high-end bedding is no longer considered merely as an investment, but also as a necessity to a good night's sleep. That in and of itself is priceless for those of us who lead busy professional and personal lives. And more than justifies the expense of high-thread count, Egyptian long-staple cotton sheets, duvets, blankets, and comforters. When it is time to launder these precious fibers, look no further than green dry cleaning from Cameo by Copeland Cleaners.
Green dry cleaning evolved in the 1990s when the United States Environmental Protection Agency (USEPA) began regulating dry cleaning chemicals under the Resource Conservation and Recovery Act (RCRA). This agency encourages the use of safer and more environmentally friendly products. Today, the concept of 'green' cleaning takes several forms, with silicone-based solvents as the safest and kindest to both people, animals, and our planet.
What is silicon-based green dry cleaning? Known as the GreenEarth® process, Cameo by Copeland Cleaners uses silicon to clean our clients' bedding. Silicone is essentially liquified sand, or silicon dioxide. It replaces harsher chemicals and functions as a solvent called silozane or D-5. If you are a label reader by nature, you'll recognize this solvent as an ingredient in some personal care items such as shaving creams and even deodorants. That fact should underscore the truth that the GreenEarth® process is safe for clothes and people. When the solvent breaks down during the cleaning process, it becomes sand, water, and carbon dioxide. This means that no chemicals touch your bedding to damage its fibers or to leave harmful deposits that can impact your health.
For over 80 years, discriminating New Yorkers have entrusted their choicest garments and bedding to Cameo by Copeland Cleaners. We have earned our solid reputation for providing the finest dry cleaning and laundry services in the country. If you live in the TriState, contact us to learn more about our GreenEarth®, environmentally sound dry cleaning process and to arrange for a pickup. Elsewhere in the United States, you can ship your treasured bedding to us and we'll return it to you without cost, freshly cleaned and chemical-free.
To learn more about our green dry cleaning services, we invite you to contact us today. Also, enjoy our high-end dry cleaning services anywhere with our nationwide shipping.