Proper Care for Your Bed Linens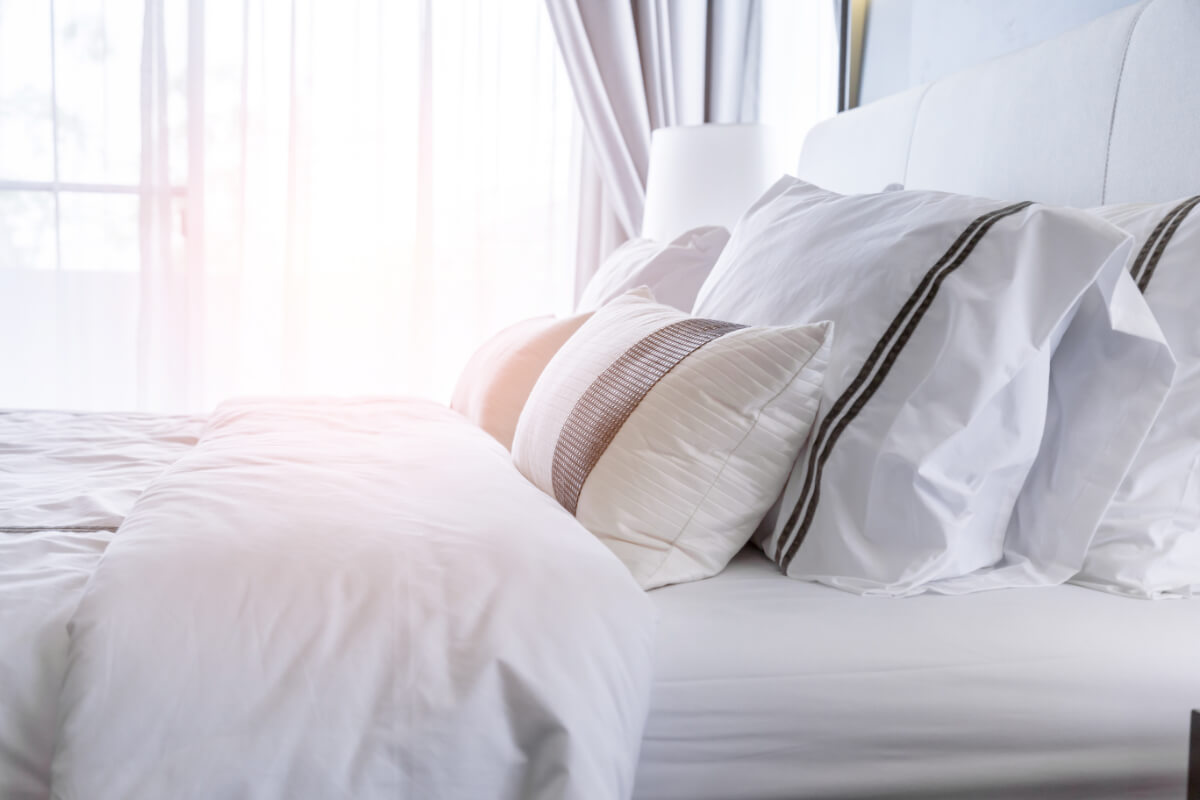 Your busy TriState lifestyle mandates comfort in your brief downtime. That is why so many high net worth (HNW) individuals opt for bed linens of the finest quality. There is a luxurious feel and great comfort in sheets with a 1,000-thread count. However, a busy schedule and the demands of maintaining high-quality bedding do not mesh. It is not a simple matter of tossing your linens in the clothes washer and then into the dryer. That would destroy the thinner fibers that these linens are comprised of. Also, even in optimal home laundry circumstances, these sheets require time-consuming ironing. Instead, entrust your bed linens to Cameo by Copeland Cleaners' exclusive linen laundry service. Our cleaning experts will ensure that their softness, sheen, and unmatched comfort are maintained and their service life extended.
High-thread-count bedding is made from natural fibers such as linen, Pima, and Egyptian long-staple cotton. Of course, these are costly items, but are also extremely fragile when exposed to high temperatures. Cameo by Copeland Cleaners has provided our linen laundry service to Manhattan, New Jersey, Long Island, and Connecticut's elite since 1934. We take our time and no chances – your bed linens will be carefully laundered and dried under controlled temperatures to protect their fibers and to maintain their exquisite hand and like-new appearance. Your bedding will be returned packaged as you prefer, either carefully boxed to prevent fading and dust from impacting their appearance, or hung on hangers. Either way, you will appreciate the care and attention paid to ensure your bed linen's cleanliness and preservation.
Utilizing Cameo by Copeland Cleaners' linen laundry service is also a wise investment, one that ensures your investment bed linens will remain comfortable and in optimal condition while contributing to comfortable and restful sleep. In addition to our linen laundry service, ask about our time-saving ancillary services to maintain your drapery, upholstery, and carpets! Remember, we offer pickup and delivery services without additional cost. Contact us today!