Professionally Cleaning Your Draperies and Curtains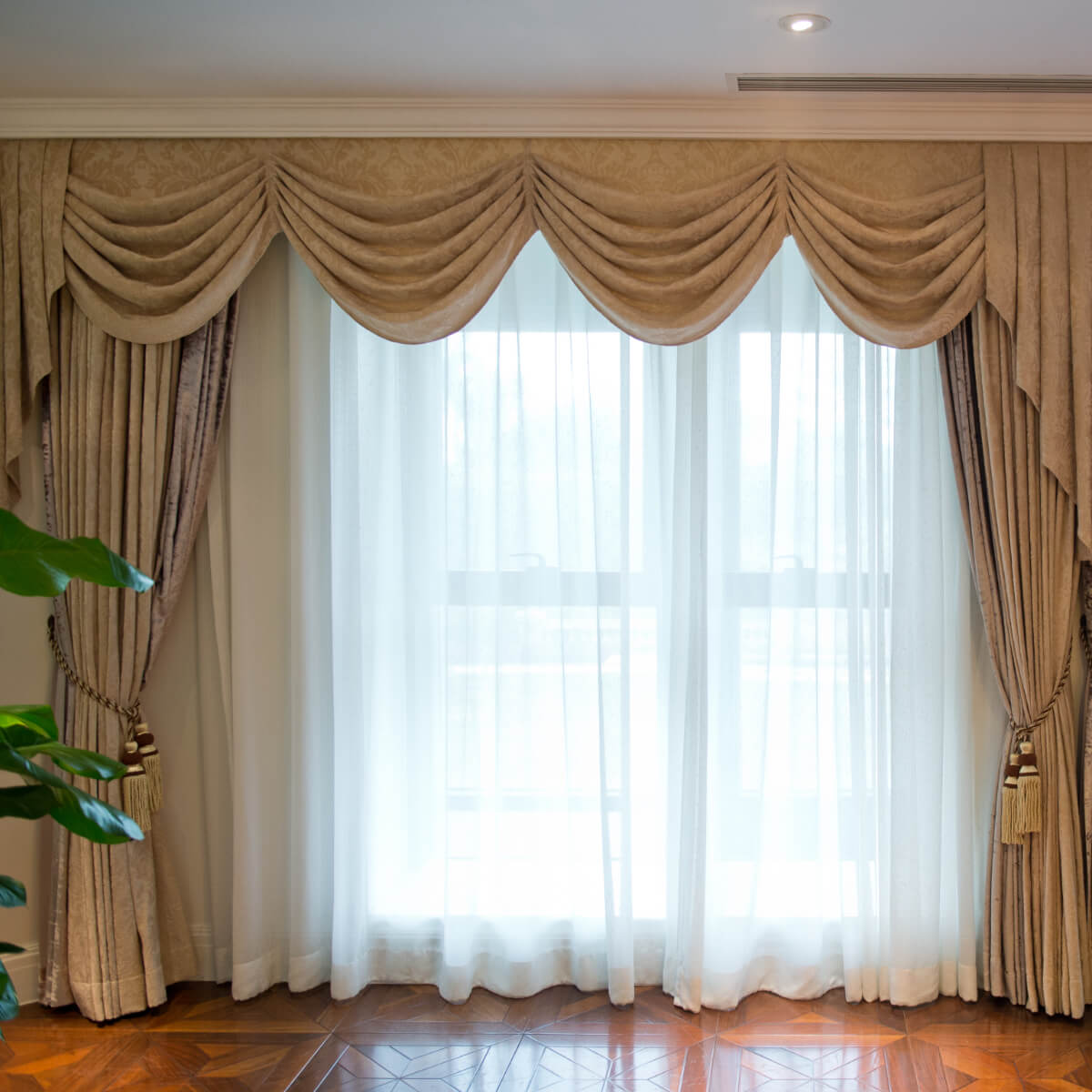 Few households today will have an on-site cleaning staff. Gone are the days when maids, butlers, and cooks were the norm. Today, many homeowners have forgotten that their considerable investment in window draperies and curtains requires routine maintenance. To extend their service life and to avoid costly replacement for every window in your home, there's no need to Google, "drapery cleaning and repair near me." Instead, contact the company that your neighbors, family, and friends have relied on for generations: Cameo by Copeland Cleaners. We recommend that you speak with our experts regarding your home's drapery cleaning and repair requirements at your earliest convenience.
Why Drapery Cleaning Is So Important
Over time, it is easy to forget about maintaining our home's draperies and curtains. However, these woven surfaces are magnets for airborne contaminants. For example, dust is everywhere and cannot be avoided. Dust rises from clothing fibers, lap rugs, throw pillows, carpeting, and upholstered furniture. Additionally, if you have animals, their dander, fur, and dirt collected in their paws can eventually migrate into the fibers of woven curtains and draperies. Additionally, flying and crawling insects find hanging fabrics ideal places to lay their eggs. Does anyone in your household smoke? Wovens retain odors, and extensive long drapes and curtains will harbor that unpleasant smell long afterward. This provides another solid reason to routinely have your drapes and curtains professionally dry-cleaned. If you forget our contact info, just Google "drapery cleaning and repair near me", note our contacts, and put us in your cell:  In NYC, 212-677-3949, and on Long Island, 516-295-2198. To facilitate the process, just download our app to arrange for pickup at your convenience.
Our Drapery Cleaning and Repair Service
At the appointed time, our team will be dispatched to carefully remove your draperies and curtains for cleaning. When these have been thoroughly and carefully cleaned (as desired, we offer the GreenEarth organic cleaning process which uses silicone to ensure delicate fibers will not abrade), we'll return your draperies in pristine condition. At this point, Cameo by Copeland Cleaners recommends that you routinely vacuum your draperies to ensure dust and allergens are removed. Seasonally, consider having our professional cleaners remove and clean your curtains to extend the service life of this household investment. Now that you know you no longer have to depend on Google to locate the best "drapery cleaning and repair near me", contact us today to schedule your pickup/cleaning/repairs/delivery!