Cleaning Halloween Costumes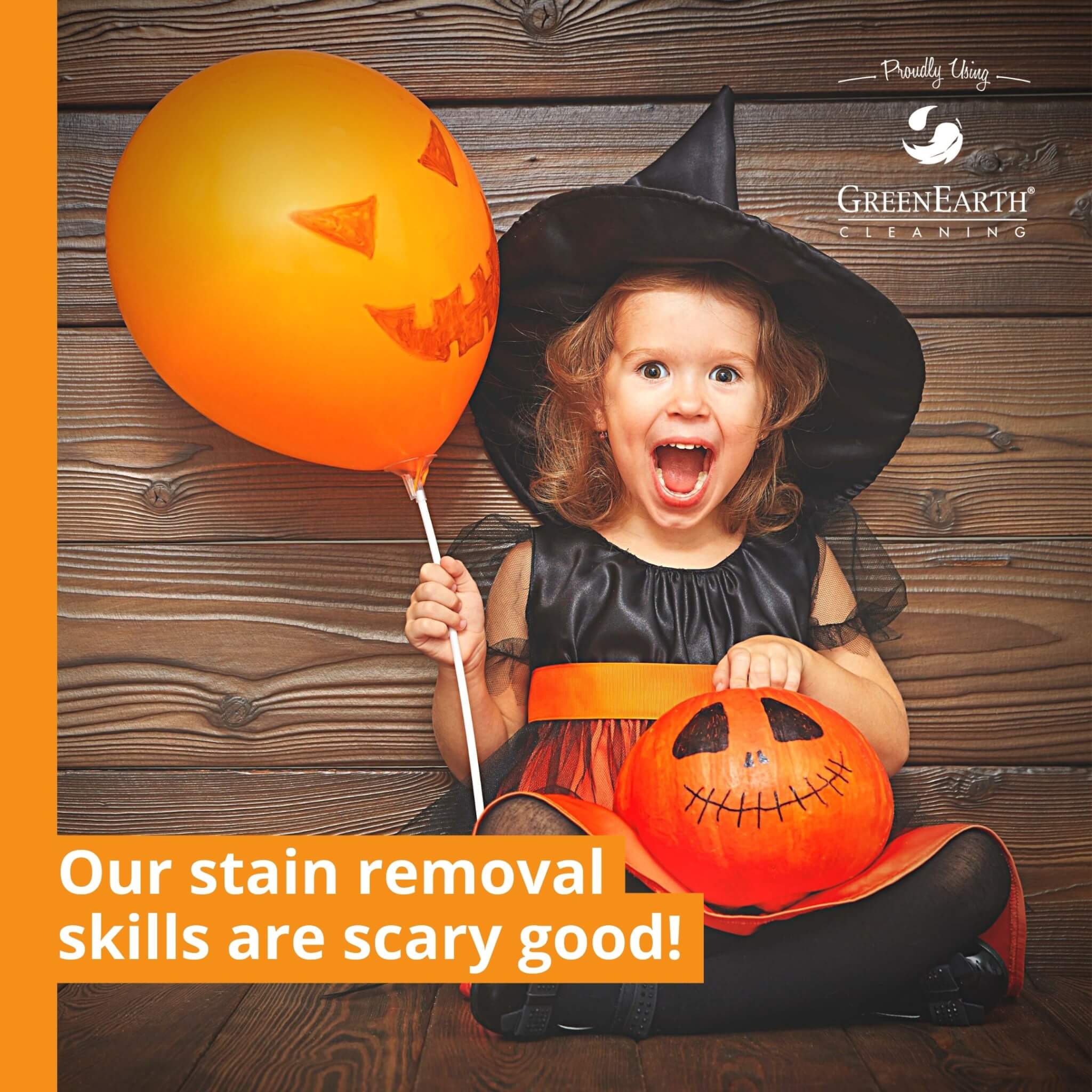 Now that Fall has begun, it is time to get ready for Halloween! At Cameo by Copeland, we understand that your children want to wear their favorite costume from last year, and parents want to protect their children against unwanted germs. New and or old costumes should be properly cleaned before the big night trick or treating. With our state of the art, environmentally non-toxic, GreenEarth Cleaning System, you need not worry that your costumes this year will come back clean, fresh, and germ free. With these resources, we can provide you with the utmost quality of cleanliness and protection.
Sometimes children get dirty, and we want your children to look their best this Halloween, and "wow" or scare anyone who sees them at their front door asking for candy. It does not go unnoticed that reused costumes can get a bit worn out overtime, so if you're repeating a costume, let us get it ready for you. And new ones may have been tainted by other children or adults trying them on; people touch everything and that passes around germs—we can take care of that too.
We are a company that values our customers and our cleaning process overall. You should not have to worry when you bring your costumes to the cleaners. We can remove all germs, clean your costumes, and return them in that "like-new" condition, while also being kind to our earth. Weather can be harsh on costumes, candy and juices can leave stains, unwanted odors can build up from running around all night. For these things, we have the best quality, environmentally non-toxic solution.
Our GreenEarth Cleaning system is non-toxic to the environment, gentle on all fabrics, and can clean at high enough temperatures to deactivate most bacteria and viruses. With this, we can restore your old costumes, or sanitize your new ones. The dirt, the germs, the candy stains–we can erase the damage of time with our state of the art process. If you choose us as your primary dry cleaner, you can rest assured that you will not be disappointed with any cleaning request you may have for your garments.