Benefits of Professionally Dry Cleaning Delicate Drapes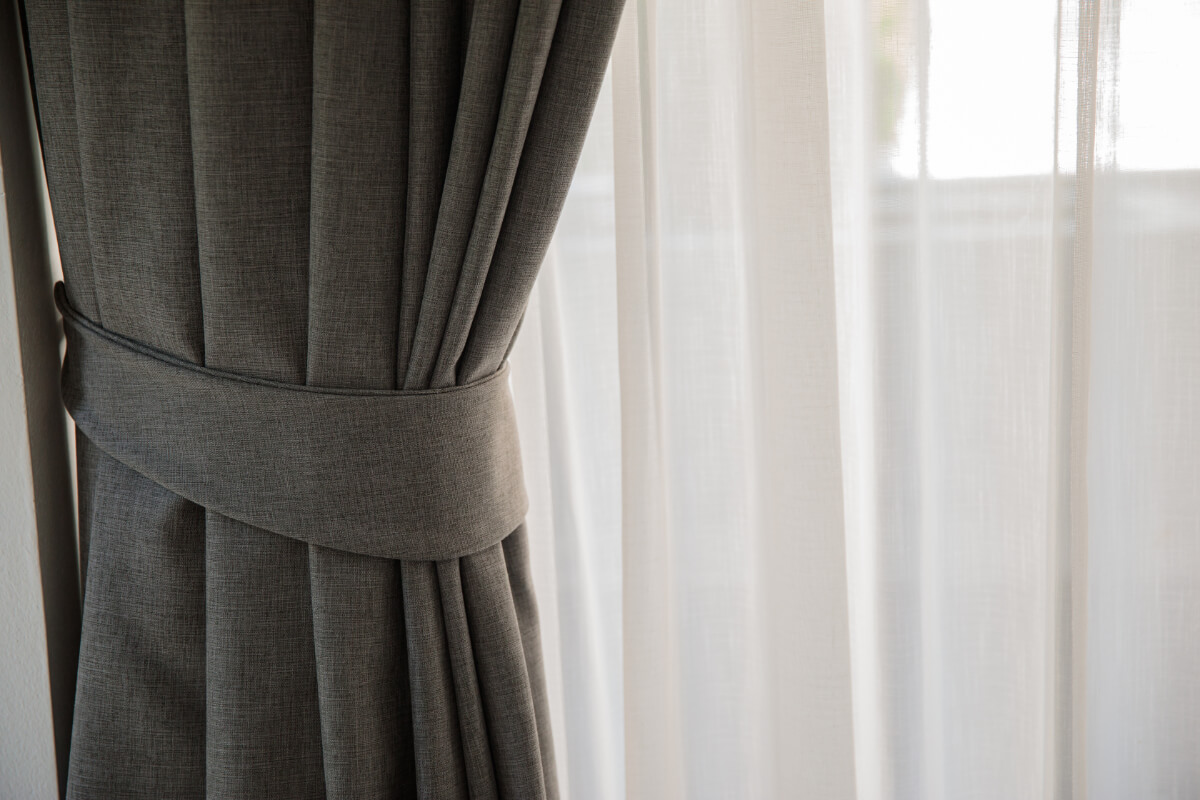 Draperies, whether elegant or sheer, café length, or cascading to the floor, are more than, well, just window dressing. It is true that they deflect and absorb light, while allowing for privacy and security. However, for most of us, they contribute to a room's particular decor. Over time, your home's draperies require maintenance and attention. Thick fabrics, such as velvets and velours, can attract and retain odors and dust. Lighter fabrics such as percale may become wrinkled. Also, any window treatment, even those that are marketed as being colorfast, will risk becoming faded from prolonged exposure to direct sunlight. Some homeowners will try to launder their draperies with mixed results. As the draperies throughout our homes often represent a sizable investment, it is wise to keep them looking as new as possible for as long as possible. Toward this end, Cameo by Copeland Cleaners offers our professional drapery cleaning services. So there is no need to Google, "drapery cleaning nyc". Just contact Cameo by Copeland Cleaners, the same firm you entrust with your garments and fine linens.
We are experts in the professional dry cleaning of delicate drapes. We know that over time your draperies have become a magnet for cooking, smoking, and pet odors, as well as a repository for dust and stains. Our professionals will gladly come to your residence, collect your draperies, and take them to our premises for a thorough evaluation. Before we determine which cleaning method is best for the fibers, we'll spot clean any stains, and mend any tears or ripped hems. Our cleaning professionals will use only the most careful techniques to extract even set-in stains. You can rest assured that we will take the utmost care incleaning your residence's draperies. Throughout Manhattan and the five boroughs, Cameo by Copeland Cleaners is known for providing the best drapery cleaning in NYC. We've earned our reputation one client at a time and never rest on our laurels.
Your draperies will be returned in pristine condition, smelling fresh, and with the fibers restored. They will once again demand the attention they deserve, setting the tone for the room's furnishings, free from creases, dirt, stains, pet hair, and allergens. There is no guesswork involved. Cameo by Copeland Cleaners has over eight decades of service to Manhattanites and those throughout the TriState. We treat each soft fabric cleaning project individually to ensure that the fabric of each of your draperies receives the specialized care it requires. Our goal is your complete satisfaction with the services we provide. That is why, from New York City out to the far reaches of Montauk, whenever you require professional draperies dry cleaning services, there is no need to search online for "best drapery cleaning in NYC". You already know and trust us with your finest articles of clothing. Turn to Cameo by Copeland Cleaners for our additional home care services. You can turn to our experts to keep your home immaculate, and its soft fabric surfaces, including delicate draperies, clean, fresh, and free from allergens.