What Types of Tailoring Do Dry Cleaners Do?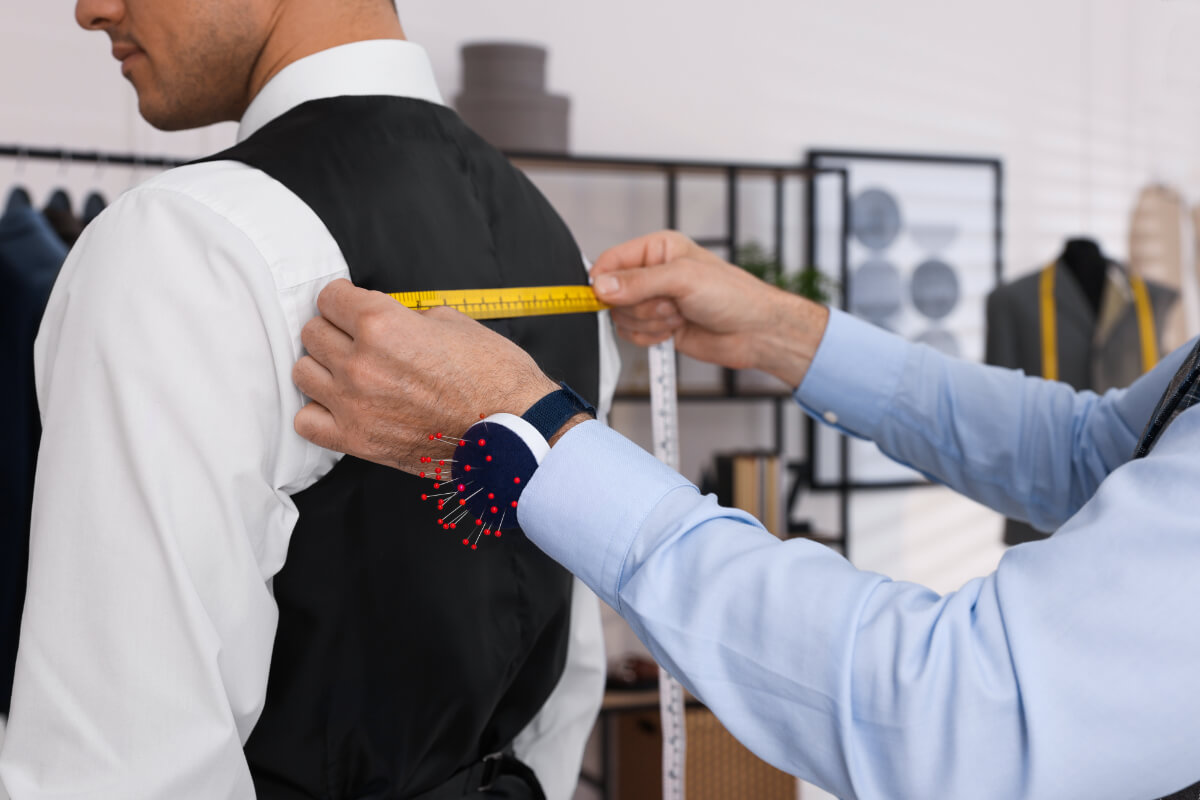 Fine tailoring is achieved over many years of experience and at Cameo by Copeland Cleaners we elevate this skill to an art form. To begin, let's define tailoring: tailored clothing is custom-fitted to the wearer. Often this is not as simple a matter as alterations, which take an existing garment and make relatively minor adjustments such as taking a seam in or out or taking a hem up. Tailoring is a made-to-measure fitting that is, in itself, a luxury, as most consumers wear off-the-rack clothing as is. Because of its customization, tailoring is more costly than alterations. Tailoring is a must for discriminating individuals whose wardrobes are investments in fine garments as well as statements about themselves. For over 80 years, Cameo by Copeland Cleaners has been the dry cleaning and tailoring establishment of choice for our clients in the New York Tri-State. We take great pride in our work and offer a full-complement of clothing care options including the finest tailoring in Manhattan, Long Island, and Connecticut.
What types of clothing can be tailored by Cameo by Copeland Cleaners master craftsmen and women? We can tailor two and three-piece dress suits made in natural fibers such as wool, cotton, silk, linen, and blends. Our experts can fit a couture gown or a cherished family heirloom to your precise measurements with sufficient room for comfort without sacrificing your individual taste and style preferences. Each consultation begins with a discussion as to your requirements and expectations. We value your time and your input. As the leading dry cleaning and tailoring establishment serving New Yorkers for decades, Cameo by Copeland Cleaners will take exacting measurements, then we will schedule a fitting at which any adjustments will be made. After your final fitting, your garment(s) will be waiting for you at the agreed-upon time, dry-cleaned if necessary, and ready to complement your appearance whenever and wherever it is worn.
The majority of clothing available today is poorly constructed and not intended for years of use. Instead, it is a far better return on your investment to purchase better quality clothing and have it tailored to your current physical requirements as the years progress. You bring your finest garments to Cameo by Copeland Cleaners for our numerous services, including GreenEarth's non-toxic dry cleaning. Make Cameo your one-stop shop for the care and preservation of your wardrobe as well! Our dry cleaning and tailoring services are second to none and will extend the life of your favorite garments for years to come!
Tailoring speaks to the wearer's position in business and in society. When only the best will do, bring your bespoke and designer garments to Cameo by Copeland Cleaners for the finest in dry cleaning and custom tailoring. Consider it an investment in your personal brand, your unique image. Contact us today!