Professional Dry Cleaner's Tips When Storing Your Favorite Summer Clothes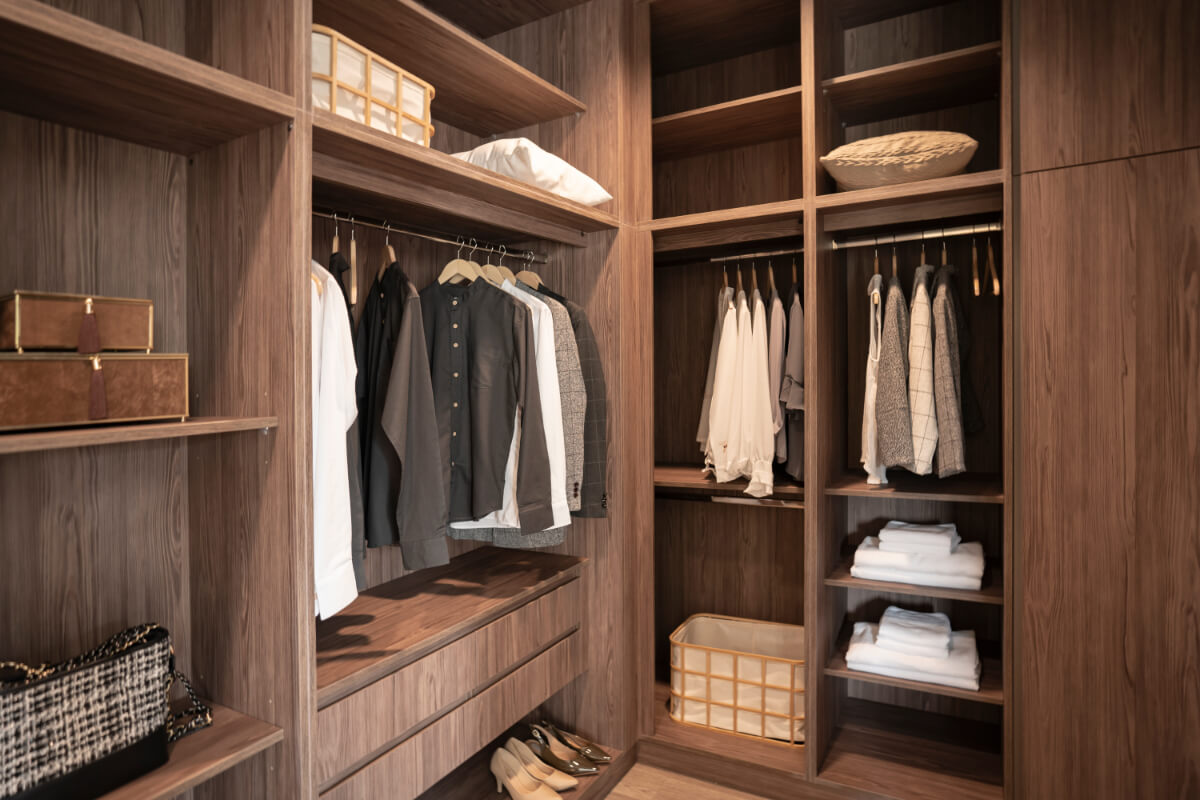 When the first crisp days of Autumn beckon, many of us reluctantly put our summer finery away for the season. Throughout the season, from Memorial Day, the 4th of July celebrations, through the dog days of August our favorite outfits showcased us at parties, galas, concerts, weekend getaways, sightseeing, beach activities, even backyard barbecues. It will be several seasons before we take them out to wear again and look forward to another summer of wear on our adventures. To ensure your lighter garments emerge in peak condition for another season, here are tips from Cameo by Copeland Cleaners, the professional dry cleaners of choice throughout the TriState.
Dry Cleaning
Body oils permeate garments in storage, leading to unpleasant odors and even stains when opened next year. Avoid having to replace a favorite top or sweater by having your garments dry cleaned prior to storing them away. As your professional dry cleaners, Cameo by Copeland Cleaners advises that if your garments have any embellished details such as bead work, lace, or embroidery that you opt for our GreenEarthTM process which gently cleans even delicate fibers using silicone.
Make Repairs and Remove Stains
You may have dabbed at a fruit juice spill on your cotton dress, but left unattended it will oxidize into an orange or brown stain that will also attract insects who will likely chew holes in your favorite outfit. Instead, bring your garment to our team for professional stain removal services. Our skillful tailors will also sew any buttons, fix any hems, in short, get your garments in top shape to store for next season.
Proper Storage
Here are the Ten Commandments of successful summer clothing storage:
Never store your clothing in plastic. Plastic bags are great for keeping your clothes clean on the trip home from your professional dry cleaners, Cameo by Copeland Cleaners, to your closet. Discard these plastic bags promptly.
Sort your garments and organize them before storing. This is an ideal time to donate the pieces you have not worn all season to your favorite charity.
Do not store your out of season clothing in an unfinished basement. Think humidity/mold, think bugs, think again!
Ideally, hang your out of season woven fabric items in a disused clothes closet.
Knits need to be folded and stored in airtight boxes. Do not cram items into the box.
If hanging delicate dresses with spaghetti straps, use a 'velvet' flocked hanger with notches to prevent the dresses from falling off.
Lavender sachets and cedar balls are not just for Winter woolens. They effectively repel insects year 'round.
Vacuum sealed bags are your friend! These can be stored on closet shelves or even under beds if space is a consideration.
Avoid storage that receives direct sunlight at any time of day to prevent color fade.
 Brush summer sunhats to remove dust and debris, then place in hat boxes on shelves to prevent crushing.
For over eight decades, Cameo by Copeland Cleaners has earned our reputation as the professional dry cleaners of choice in New York City, on Long Island, and Connecticut. Did you know, in addition to our free pickup and delivery service, we also invite you to send your garments to us from anywhere in the United States? To learn more, we invite you to contact us!