Summer Cleaning Your Bedding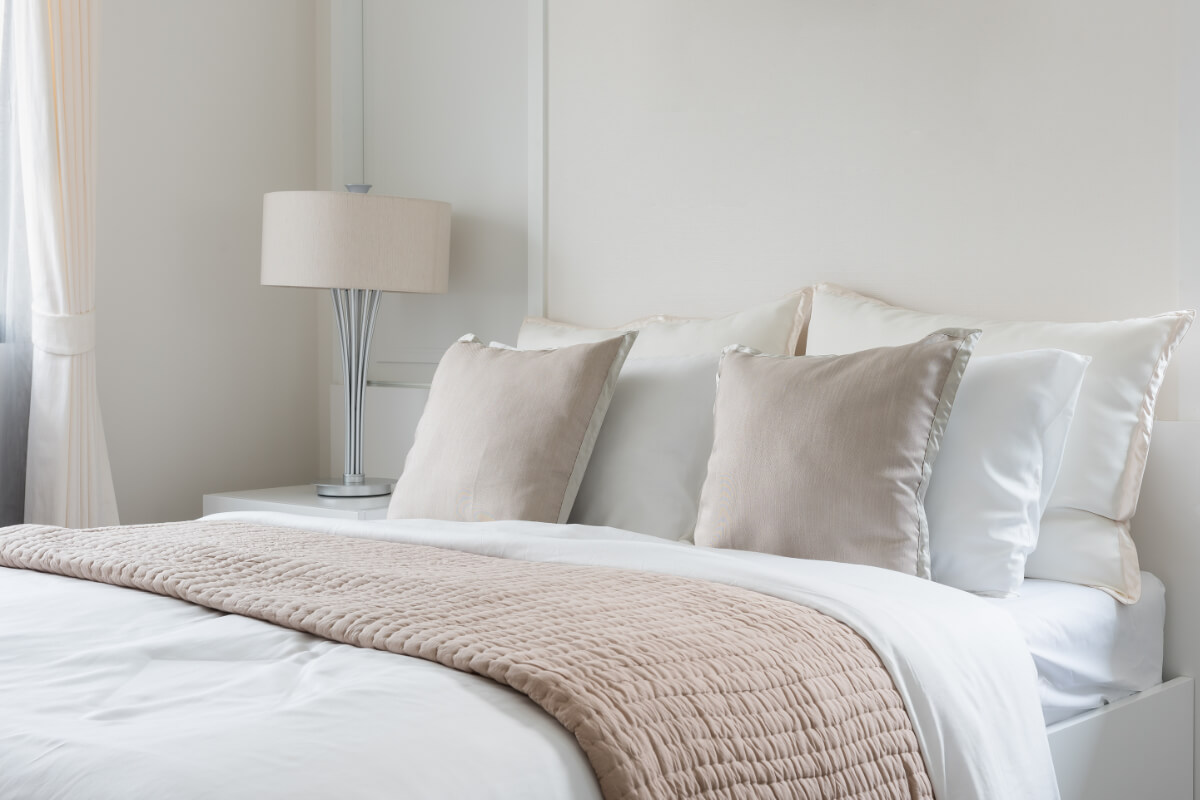 There is nothing like the feeling of sinking into your bed made with freshly laundered sheets. More and more of us are investing in the highest quality bedding, with up to a 1,000 thread count sheets and pillow cases made of the most luxurious silk, Egyptian staple or pima cotton. Quilted duvet covers from the finest satin, filled with plump down are another popular choice. When summer arrives do not shove these items into a box and store them under the bed…bring them to Cameo by Copeland Cleaners instead for our superior bed linen cleaning services.
The objective of luxury linens is not only enjoyment, but long life. Extend the service years of your bedding with our hand laundry and/or GreenEarth dry cleaning process. This way your monogrammed pillowslips, decorative throw pillows, quilts, and lap robes as well as your standard bedding will be treated with the utmost care. Cameo by Copeland Cleaners' bed linen cleaning services includes professional hand laundering. This process begins with a visual evaluation of each piece. Any stains are noted and carefully removed. Should any items require repair, these are made prior to laundering. When the pieces have dried, they are ironed with equal care as needed.
Another popular choice among Cameo by Copeland Cleaners' bed linen cleaning services is our GreenEarth process. This is highly recommended for bedding that should not be laundered, such as embellished pieces or delicates. The process uses liquid sand in the form of silicone, which gently lubricates the fibers to remove any stains, yet not damage threads, fibers, trims, decoration, or attachments. Silicone is an ingredient in many cosmetics and shampoos. It is therefore safe for sensitive skin and delicate fabrics. GreenEarth is gentle on the environment, too!
To request bed linen cleaning services, contact us today!