Cleaning and Care of Your Fall Coats and Jackets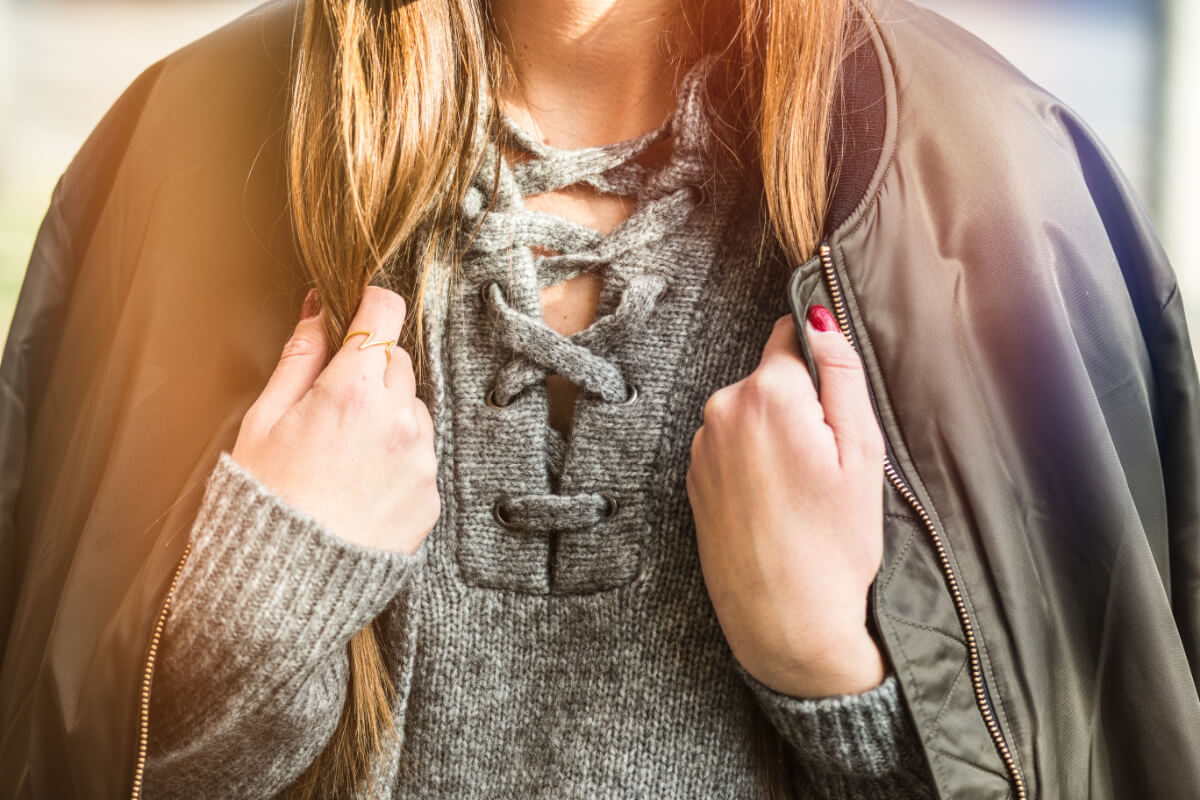 For every person who mourns the passing of Summer, there is another who cannot wait to put on their Fall coats and jackets along with their boots and get outdoors. Many of us have a well-loved jacket we must say goodbye to when the outside temperatures soar. Once the leaves start to turn, however, it's time to take our beloved garments out of storage and wear them again. Not so fast. What is that, a tear in the lining? Where did that stain come from? How did that zipper break? What happened to the top button? If your jacket or coat was not dry-cleaned, mended, or maintained before storage, you might be in for an unfortunate surprise when the air is crisp, and you want to wear them again. No matter. Just bring your favorite outerwear to Cameo by Copeland Cleaners. Our experts will assess your garment's needs and quickly make any repairs, remove any stains, then give your favorite wardrobe items, the jacket or coat dry cleaning it deserves.
It does not matter what type of fabric your coat or jacket is made from – denim, twill, wool, rayon, poly-blends, velvet, velveteen, or corduroy. Lined with poly, rayon, silk, or unlined, Cameo by Copeland Cleaners experts know how to treat every fiber with the utmost care to safely clean and protect your coat and/or jacket for seasons of continued wear. Missing findings such as buttons, snaps, hooks and eyes, or damaged zippers can be replaced or skillfully repaired. We know just how to treat delicate embroidery, sequins, palettes, lace, and beaded embellishments, too. The result is a garment that will look renewed and refreshed, and ready for your next season of adventure! We invite you to bring your clothing to us for the exceptional jacket and/or coat dry cleaning it deserves!
Bring us your cherished Fall coats and jackets or arrange for a convenient pickup. We'll give your garment the jacket or coat dry cleaning it requires, and return it to you at no additional cost. Since the 1930s, Cameo by Copeland Cleaners has earned its stellar reputation as the dry cleaners of choice in Manhattan and Long Island. We will even accept mail-ins from across the nation. Just call us with your requirements, and we'll be glad to help. Be sure to ask about our leather and fur cleaning, repair, and storage services as well. For decades, we have earned our renown one client at a time.
Give our professionals a call, so we can assist you with your personal wardrobe and home furnishing dry cleaning needs. Contact us today!