Benefits of Dry Cleaning Your Suits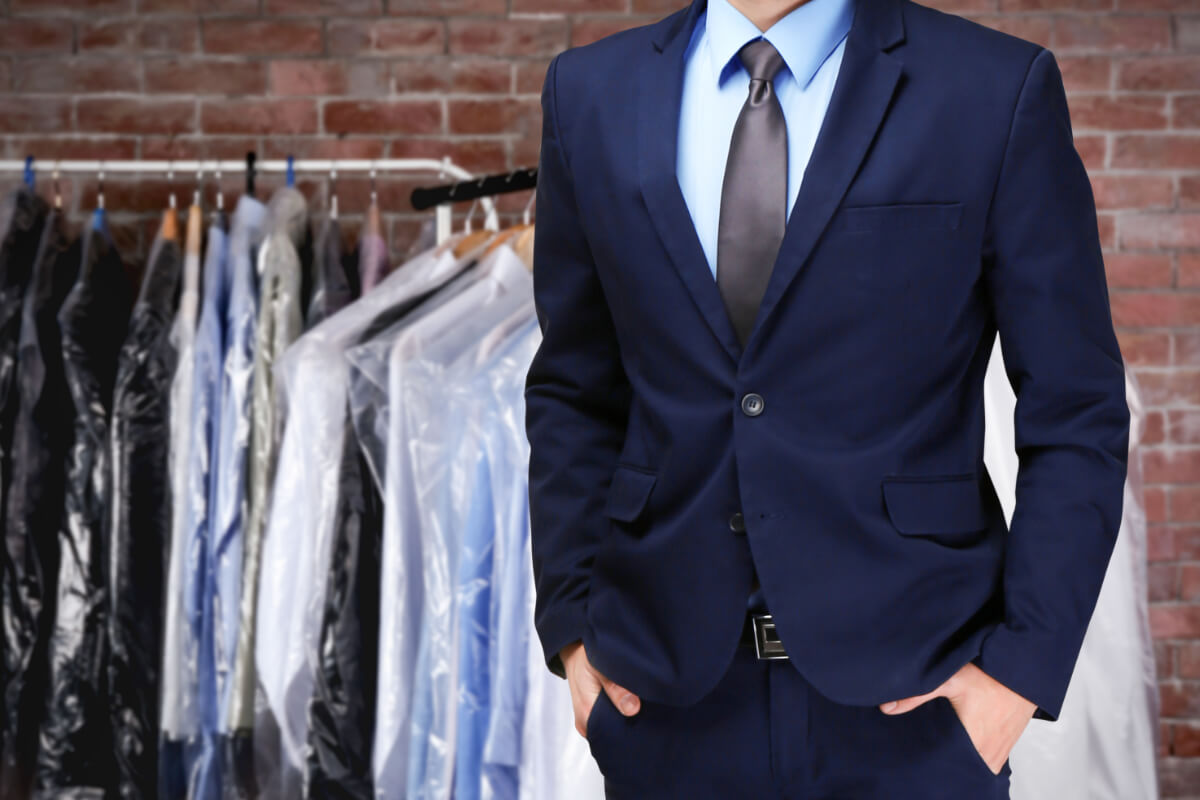 Over recent decades the saying, "clothes make the man" has become outdated. Today it is true that "clothes make the professional" as in most positions, particularly for corporate executives, politicians, attorneys, on-air media hosts, among others, it is vitally important to make a favorable impression. As a result, most professionals have invested considerably in their working wardrobes. Additionally, many have suits that have been custom tailored to fit them perfectly. The goal for any professional's working suit wardrobe is to preserve and extend the working life of the garment. When looking for professional suit dry cleaning services, however, it is important that you look no further than to Cameo by Copeland Cleaners.
Since 1934, we have been the dry cleaners of choice among New York's most discriminating professionals in every industry. Our clients know that among the benefits of dry cleaning by our experts, we can remove difficult and 'set-in' stains yet preserve the fabric fibers. Most materials used in suits are not water soluble, in fact even the most delicate hand washing could cause dyes to run, and wovens such as wool to shrink and distort. Dry cleaning is best for suits, especially those that have linings of a different material, as the process protects fabric from damage while extending the garment's life. Dry cleaning and pressing suits gives suits a crisp, wrinkle-free, appearance while protecting the garment, jacket, trousers, and skirts, from color loss, shrinkage, and damage.
Whatever reason you've searched for 'suits dry cleaning services', you'll find the solution at Cameo by Copeland Cleaners. To keep your wardrobe at its best we recommend that you have both pieces of a suit dry cleaned together, even if only one item has been stained. This ensures that they will 'match' perfectly season after season. Another caveat: between seasons be sure that your suits are dry cleaned prior to storage. Too many clients have called for our restoration services after taking their suits out of storage to find insects have caused fiber damage and created holes. Dry cleaning before storing your suits ensures they are in pristine condition.
It is also important to dry clean your suits after a business trip. Stored even for a few hours in a suitcase is not ideal for fibers, especially as suitcases can have off gasses which pollute fibers and can shorten the life of your investment wardrobe. Cameo by Copeland Cleaners offers the GreenEarth® process which not only protects your clothing from chemicals but also is safe for the environment. By following Cameo's suits dry cleaning services tips you'll be able to wear your wardrobe in maximum comfort for years.
Contact us today to learn more about our many garment and household cleaning services. Also, take advantage of dry cleaning services anywhere with our national shipping.