2023 NY Fashion Week – Latest Couture Fashion Trends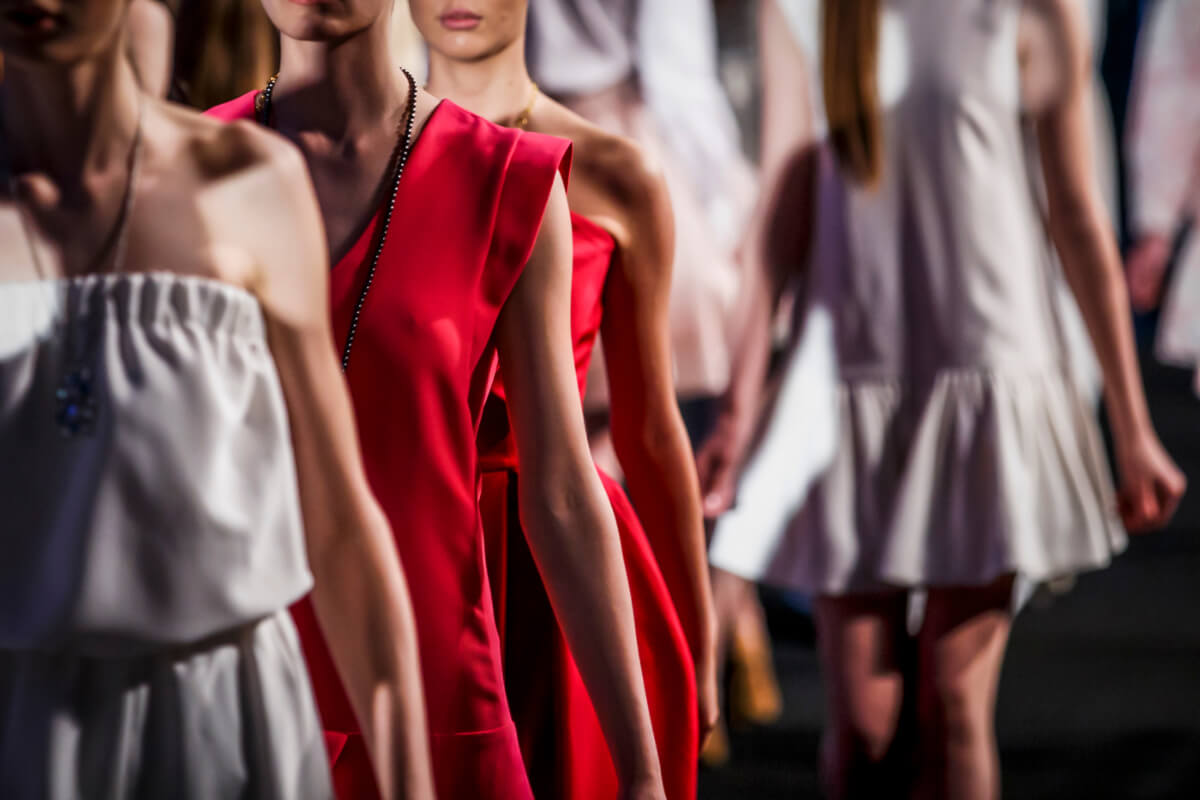 Despite frigid temperatures outside, from February 9-15th, 2023, the runways of NY Fashion Week sizzled with the latest styles from the most respected names in fashion, along with outstanding upstarts likely to become tomorrow's brightest stars! Gotham's hottest tickets were to all the shows that highlighted the soon-to-be most coveted looks for the upcoming seasons. Standouts for 2023 included the current collections from legendary designers including Carolina Herrera, Anna Sui, Philip Lim, Prabal Gurung, Jason Wu, Veronica Beard, Vivienne Tam, and Tory Burch. As expected, these leading designers' works shone in sumptuous velvets, exquisite silks, and deftly cut silhouettes of pure wool. Cameo by Copeland Cleaners, the couture dry cleaners of choice in NYC, scouted the proceedings and reports these trends to incorporate into your ready-to-wear, resort, evening, bridal, and investment wardrobes!
Despite living in the shadow of war, Ukrainian label Milla Nova debuted at the Bridal division of New York Fashion Week. Established at the turn of this century, the brand showcased its iconic designs which include translucent, heavily embroidered chiffon gowns, stately tailored wedding finery in ivory matte satin, and introduced a refreshing yet innocent bridal color – palest pink. After the honeymoon, bring your treasured gown to Cameo by Copeland Cleaners. As couture dry cleaners in NYC, our experts will clean then archive your future heirloom using lignin- and acid-free paper and muslin wrapping, then return it to you preserved for future anniversaries and weddings.
In a world that is becoming woke to the value of diversity, equity, and inclusion, new designer Gita Omri astonished viewers with the concept of 'twinning'. She sent each style in her collection down the runway, worn by paired models. One wore a size 4, the other a size 20. This revolutionary concept, to include clothing in sizes from 0-30 instead of categorized into petite, misses, and plus sizes, is this designer's way of being the change she wants to see in the fashion industry. Another innovative runway show, a capsule collection from New York-based "Z" offered ready-to-wear clothing for Martians in materials durable enough to withstand that planet's extremes in temperature. Each piece in the collection was derived using mathematical formulas to 'calculate chaos' using advanced laser cutting and 3D-printing techniques. Whether you favor investment or fantastical clothing or most likely, something in between, Cameo by Copeland Cleaners offers dry cleaning and laundering services to keep your fabric and fabricated finery in optimal condition.
For over eight decades, Cameo by Copeland Cleaners has been the couture dry cleaners in NYC for Manhattan's most discriminating personalities. Our professionals have years of experience in caring for the most delicate, hand-sewn, designer garments. We take exceptional pride in restoring them to their show-stopping glory and preserving their fibers so that with each wearing you'll garner the attention and compliments you deserve!
Whether you attend NY Fashion Week, invest in couture clothing, or simply want to look your best, Cameo by Copeland Cleaners is the leading dry cleaning establishment in Manhattan and on Long Island. Contact our team today to arrange for us to pick up your garments, or bring them to one of our locations. NY Fashion Week has long been a staple on the Manhattan social scene, and so have we!
To learn more, contact us today!