Dry Cleaning and Altering Formal Wear for Your Next Event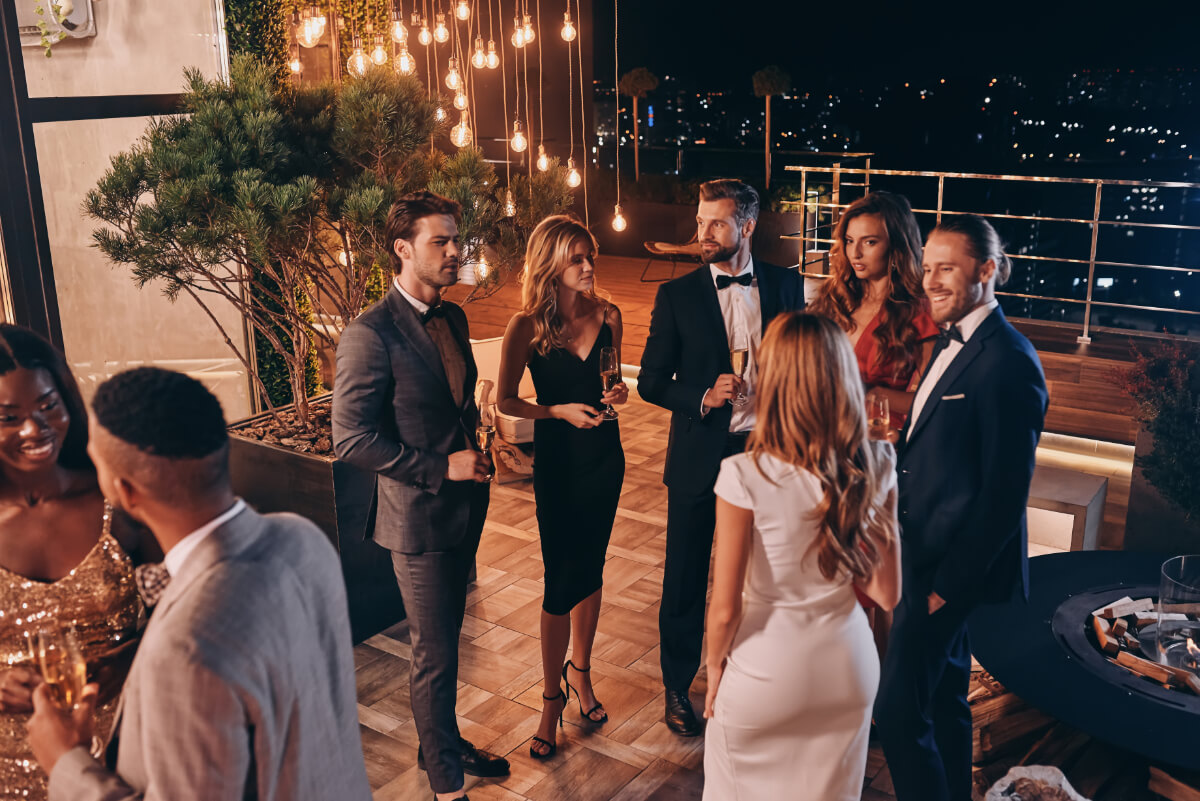 The invitation arrived, and your spouse was jubilant, knowing exactly what they would wear. You, not so much. It is a formal occasion, and you have not tried on your tux since your last child's wedding a few years back. A cheap, shoddily-made rental from a formal wear store is out of the question. What are your options, as the date and the day loom in the near future? Take heart. Contact Cameo by Copeland Cleaners, the dry cleaners who have served the Greater New York area for almost 90 years. Chances are, we are already your family's dry cleaners of choice. Make an appointment when you can come in for our expert dry cleaning and alterations of your garment. We can accommodate most schedules and the results will exceed your expectations.
Whatever the issue with your formal wear, the professionals at Cameo by Copeland Cleaners can address it with finesse and style. To begin, we will address any tailoring, repairs, and/or alterations that the garments may require. Perhaps you have gained or lost a few pounds since you last wore the outfit. Our expert tailors can swiftly assess your options, to let out or to take in seams, for a custom and comfortable fit. Maybe the garment was stored in haste and now that stain from the champagne toast has set. Perhaps not. Again, our experts will carefully examine any repairs or pre-cleaning requirements and make them. As for stains, our experts can work magic, but not miracles. You will be apprised as to what can and cannot be accomplished, and any and all options explored.
If it has been several years since its last outing, your formal wear might be looking a bit dated. That is no problem for our team of skilled tailors and dry cleaning and alterations professionals! Our garment services are well beyond the scope of traditional dry cleaners. Our skills are exceptional, and we are exceptionally proud of our work. Our tailors can deftly alter the lapels to a more current style. Trousers may be cuffed or uncuffed as well, according to taste. Perhaps our tailors have discovered a snag, a tear, or even moth holes in your garment. These pose little concern for our skilled masters. Cameo by Copeland Cleaners' repair specialists have many tools in their alterations' arsenal, including reweaving if required. We offer invisible mending and invisible reweaving techniques so that your formal evening wear will be restored to its original, pristine condition with no one the wiser.
We've focused on suits, but we also can restore evening gowns to their original state. If beading or lace needs repair or replacement, we can provide these as part of our dry cleaning and alterations services as well. As styles frequently change, come to Cameo by Copeland Cleaners to have hemlines lowered or raised, as well as individual alterations made to ensure a perfect fit.
Bring your garments into Cameo by Copeland Cleaners for your custom tailoring and alterations needs and on the day of the big event, you'll be sure to step out in high style!