Can You Take Suede to the Dry Cleaners?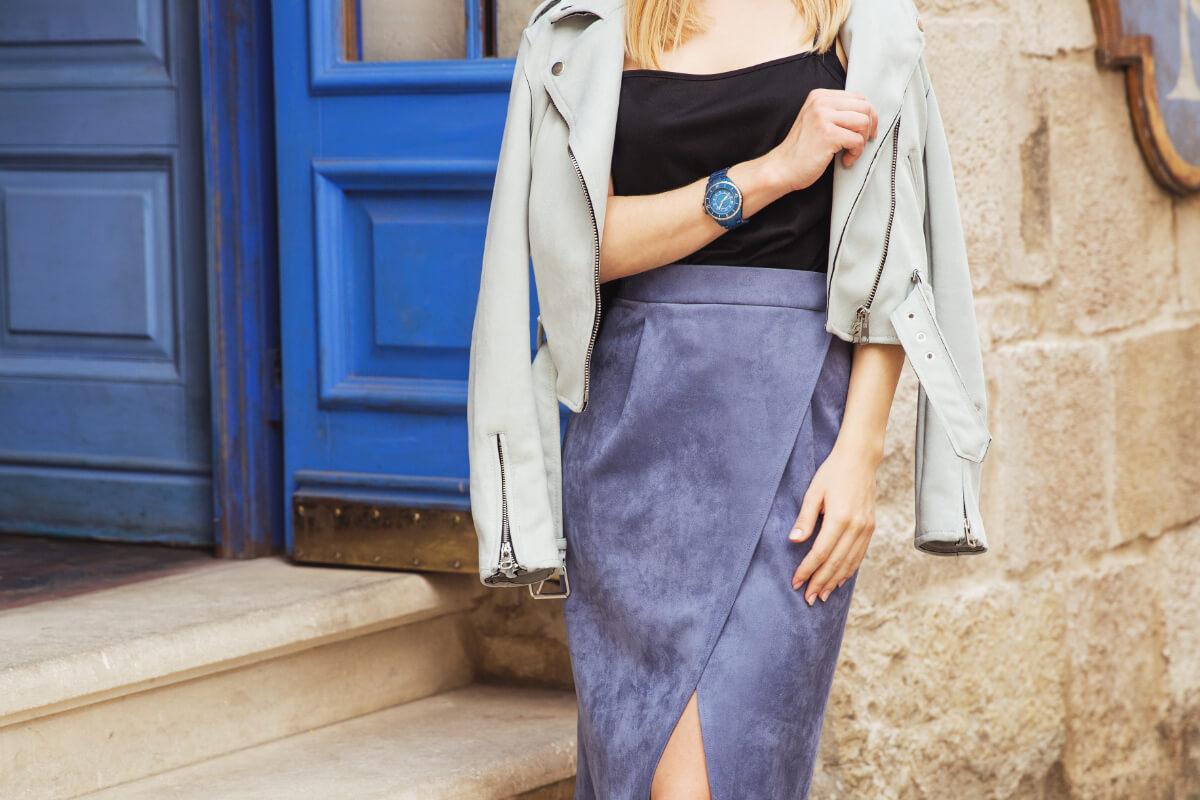 With well over 80 years serving Manhattan's most discriminating residents, Cameo by Copeland Cleaners' response to the topic is, "Where else would you take your finest leather garments?" At that point, we have to catch ourselves and realize that only a very few dry cleaning establishments are qualified to treat and maintain leather goods. It is truly an art, and the suede and leather cleaning experts at our firm are not only the best in the business, as well as highly experienced, but also passionate about and dedicated to their craft. That is why, wherever you live, to forgo searching online for the "suede dry cleaner near me". It doesn't matter where you live in the United States. You can bring your garments into our storefront for a consultation. If you live in the New York TriState, you may arrange to have your leather clothing picked up and delivered, or call us and arrange to send your item(s) directly to our team. There is yet another option for those living elsewhere in the United States. Give us a call, and we'll give you full instructions to send your choicest suede and leather jackets, coats, pants, and/or skirts directly to our experts for the cleaning, repair, and maintenance that these luxury items deserve.
The professionals at Cameo by Copeland Cleaners have a high level of expertise along with a strong commitment to serving our clients and serving them well. If you live in New York City, or one of the five boroughs, chances are if you already Googled, "suede dry cleaner near me", that Cameo by Copeland Cleaners appeared in the search results. That would be your personal "aha" moment. That point is when you realize that the establishment your family has long depended upon to keep your investment and eveningwear in optimal condition, is exactly the place where you should be sending your suede and leather garments as well. As stated above, however, regardless of where you live, Cameo by Copeland Cleaners is happy to serve all your dry cleaning needs. Here is what you can expect:
Upon receipt of your garments, our experts will carefully assess the type of skin used (calf, pigskin, lamb, or exotic) as well as its condition. If a zipper is broken, and a lining seam torn, or cuff ribbing has unraveled, we will make any repairs first. Perhaps there is also some grime by the wrists that will need to be carefully removed. Any stains will also be scrutinized as to what caused them, and the degree to which these may be removed without causing the dye to run or fade. Our cleaning treatments are extremely gentle, meticulously applied, and ensure that the nap will retain its natural oils and velvety hand.
We all have that one garment that completes every outfit, fits like a glove, and is the one we reach for time, and time again. Demonstrate your pride of ownership as well as maintain your treasure for years to come by bringing it to Cameo by Copeland Cleaners for routine care and conditioning. You can forget about opening your browser for yet another internet search for  "suede dry cleaner near me". Cameo by Copeland Cleaners has earned your trust by maintaining your investment wardrobe. Entrust us with your leather garments as well for the peace of mind and quality dry cleaning your clothing deserves. Have questions? Consult with our experts today!