Tailoring That's Suited For You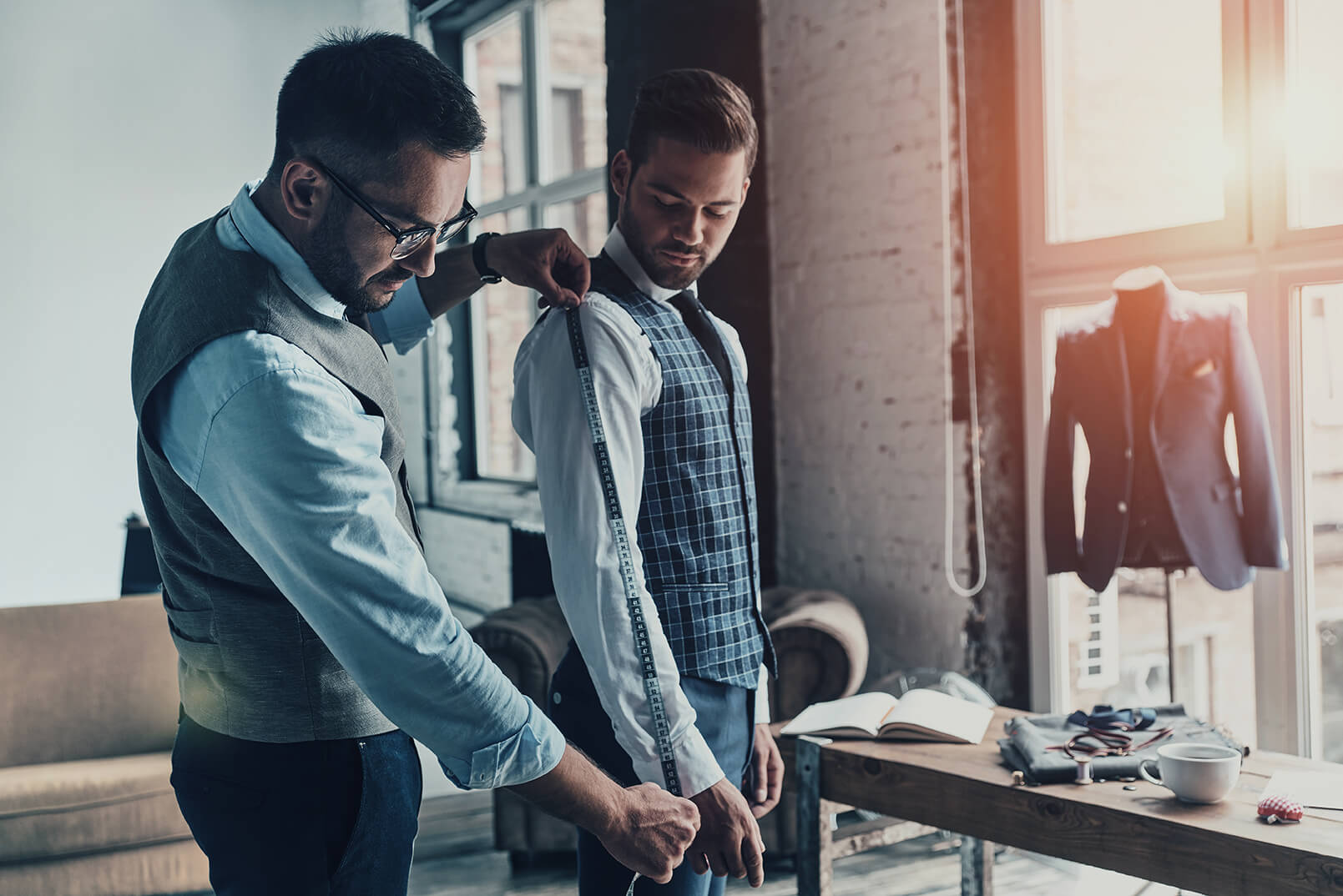 We've all gone through some serious changes as a result of the current pandemic. Whether you've been working from home while simultaneously running your own daycare, forced to change career paths and adjusting to a new lifestyle, or simply feeling isolated and missing friends and family, Cameo By Copeland is here to support you in the best way we know how.
We find, oftentimes, folks simply aren't aware of all the services we offer. Alterations and tailoring is a service we pride ourselves on, and we know we have the best tailor in the biz. Our tailor can make sure you're looking your absolute best with the perfect fit. If you need to impress at a new job, have your work clothes slightly altered due to a pandemic routine shift, or dress to the nines for a formal event or wedding—no matter your need, our team will be here for you.
Maybe you haven't had the need for alterations or tailoring in the last couple of years, but as we progress back to life pre-covid, many of our customers are taking a close look at their wardrobe. There are many garments we can salvage, resize, or repurpose, allowing you to save money and contribute to minimizing our carbon footprint by not sending your textiles to landfills.
The moral of the story is, don't show up to your new job, the first day back at the office, or a black-tie event looking anything less than your best. We've got you covered. NYC residents can experience on-call tailoring and repairs in the comfort of your own home. Our team can take care of any custom tailoring jobs at your convenience – at your place or ours. Many clients bring their clothes in to us, even though our tailor is more than willing to meet you at any place and time. If you need premier clothing alterations in NYC, call us to arrange an appointment with one of our professional tailors. Give us a call or visit our tailor in person, and we'll take great care of you.